A Year Cut Short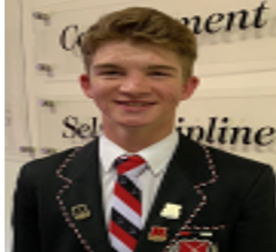 This is by James Lowe (Class of 2020)
I write this letter on behalf of the 2020 matriculants of Maritzburg College, South Africa and the World as just another concerned pupil.
#FiveYearsForLife. Unfortunately, that is not the case for the Class of 2020.
From the start of our high school career, the class of 2020 promised to be a remarkable one. We have made history at Maritzburg College in several areas and even occasionally been referred as "the best form this school has seen in a while." But our last year has changed for all of us. The Coronavirus outbreak will have a lasting effect on our matric year and possibly the rest of our lives.
We were adequately warned of the speed with which our time at College would fly by, particularly, our Matric Year, but who knew it would actually go by this fast. Here we sit, a mixture of emotions coursing through our brains. Life as we know it is incredibly unpredictable and loves throwing "lemons". And that's exactly what it has done this year.
The first term ended, giving us barely enough time to grasp the fact that it had even started. Our ambitions and hopes for our last year of schooling, and our dreams and desires for the Winter Sports Season ahead were still uppermost in our minds. Fresh… and vulnerable. After only the first fixture, the rest of the season was possibly jeopardized. Many of the planned tournaments and fixtures have already been cancelled and who can be sure of how many more?
I have joined my friends in training, putting in countless hours and immeasurable effort to be elected for esteemed sporting teams, now only to maybe never put on the red, black and white jersey for those teams again, or in the best case scenario, have our final season drastically shortened. It is heart-wrenching. For them, and for me to see it happening to some of my best mates, after all this time.
It is an unexplainable feeling experienced by most matrics right now. Grateful for the steps taken in the best interest of their health, but incredibly disheartened, concerned and annoyed about the situation at hand.
In terms of academics, it is naturally a big change to cover work from home. Working from home is a struggle- it is distracting and difficult. We are grateful to have the resources to adequately keep up to date with the work, and most of our teachers are easily accessible for assistance. However, there is still much concern in terms of clarity of what needs to be done and of course understanding the work without the classroom experience and interaction is a challenge. There is no such thing as a Virtual College Classroom. College cannot be experienced over the internet.
There is the added pressure of the amount of work set out for completion. Some of the time we have off was meant to be holiday, whether the Coronavirus broke out or not, which makes dedication harder. We need to use this break to rest too! The other half of the year is going to place immense pressure on us. Will the content expected to be covered at home, be sufficient in matching up to what we would have covered in the time we would have had at school.
I personally have no doubt that I will be able to maintain my academic standards and complete my matric successfully. My concern lies in the moments missed. Coming to College has never been just about getting your matric. It is about the journey. And the College journey is special. I am upset about the fact that now, right at the end, the last stretch, the last year, our time has been trimmed. One of the worst things is the insecurity of going back, there is no certainty of when we will be back. We are missing the thing we love most; the College Gees. This time of year, the winter season, Papes Astro, Goldstones, Basher Ridge – this is probably the time of year and place where most hearts are ignited, most bonds are cemented and most memories created. As the collective Class of 2020, this is our fear. We are suffering from severe FOMO – Fear Of Missing Out.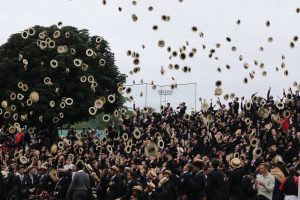 At the end of it all, we need to be grateful for the times we have had and treasure the memories we have made ever so dearly. If there is one lesson we will carry with us through the rest of our lives, it is to make the most of every opportunity you have and to not take anything for granted. Added to this is that we can only truly realise the value of something when it is taken away.
#FiveYearsForLife, except for the Class of 2020; their's is #FourYearsAndABitForLife.
Pro Aris Et Focis.