Economic and Management Sciences
Economic and Management Sciences (EMS) is a practical subject that equips learners with real-life skills for personal development and the development of the community. The tasks set promote the idea of sustainable economic growth and the development of our community.
Economic and Management Sciences is offered to Grade 8 and 9 students. This subject is a combination of other subjects, namely: Business Studies, Accounting, Economics and Entrepreneurship. This broad base enables the boys to make educated choices when they choose their subjects at the end of Grade 9.
By engaging in EMS, learners will be able to:
Develop entrepreneurial opportunities
Explore educational and career opportunities
Identify and solve problems and make decisions using critical and creative thinking
Work effectively with others as members of a team, group organisation and community
Collect, analyse, organise and critically evaluate information
Participate as responsible citizens in the life of local, national and global communities
Subject Scope
The EMS curriculum covers the following topics:
The economy
(Weighting of 30%)
     History of money
     Needs and wants
     Goods and services
     Inequality and poverty
     The production process
     Government
     The National Budget
     Standard of living
     Markets
     Economic systems
     The circular flow
     Price theory
     Trade unions
Financial literacy
(Weighting of 40%)
     Savings
     Budgets
     Income and expenditure
     Accounting concepts
     Accounting cycle
     Source documents
     Financial management and keeping of records
Entrepreneurship
(Weighting of 30%)
     Entrepreneurial skills and knowledge
     Businesses
     Factors of production
     Forms of ownership
     Sectors of the economy
     Levels and functions of management
     Functions of a business
     Business plans
How is the subject relevant to the learners?
Economic and Management Sciences encompasses vital learning areas for the boys and this ensures boys have good basics in Economics, Accounting and Business Studies. This holds them in good stead if they take these subjects in Grade 10.
The department has made efforts in making the subject as practical as it can be for the learners; this has been done through two programs:
Entrepreneurship Challenge
Every year, our Grade 9s are given an opportunity to showcase their entrepreneurial spirit in the form of setting up stalls at our annual Family Day. The boys are assessed on choosing a viable product to sell, getting all the equipment needed, recording transactions, distributing tasks and the running of operations on the day. The winning team gets to keep their profits, which they are urged to invest, as well as a prize for their efforts. 2017 saw a group of three boys, Tariq Mohabir, Yudistra Dhanilal and Semaal Moodley, scooping prizes from Allan Gray after making a profit of R3850 in five hours from their 'House of Curries' stall.
Red Cloak
This is a programme that is open to the whole school in which our boys are urged to take part. The Red Cloak programme offers the boys the chance to pitch their business ideas to a panel of teachers who evaluate their ideas and business plans. The best ideas are passed through and the successful applicants then present their business profiles at our Red Cloak Investors' Evening, where they stand a chance of getting a real investor through our Old Boys network to help fund the business and potentially turn it into a reality.
Extension of top achievers:
We encourage our top achieving Form 3 boys to sit for the Accounting Olympiad which is endorsed by SAICA.
Assistance to under-achievers:
Extra lessons are offered or the boys are encouraged to ask a Peer Tutor to assist them. In addition to this, the school's Moodle facility offers access to past papers and PowerPoints for boys to practice and learn from home. The Maritzburg College YouTube channel also has videos made by our teachers which can be used by the boys for self-learning. Some of the videos are also in Zulu.
Staffing for 2019:
Mrs C Randall – Subject Head
Miss C Townsend
Mrs B Harris
Mrs C Tedder
Mr R Chirengende
Mr S Zuma
Mr C Musasiwa
EMS Subject Head: Mrs Caren Randall
The energy and vibrancy that permeates from the boys and staff at Maritzburg College is tangible and infectious to all who walk through its doors. Having taught at this renowned school since 2017, I have witnessed how the staff work tirelessly to continually ensure that the boys are presented with the most relevant academic material and a most beautiful campus. EMS provides the boys with an opportunity to get to know the world we transact in every day. It is a three dimensional subject that taps into the economy, insight into how businesses function and basic bookkeeping skills, thus equipping them with knowledge they will use throughout their lives.
Subject Head
Ricky Chirengende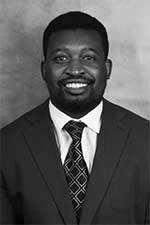 chirengender@mcollege.co.za
"I started teaching at College in 2015 and I have always been part of the EMS Department. My passion for the subject stems from the fact that we equip the boys in their early years of high school with the skills that set the foundation for their later success in a range of subjects. The Department is home to a vibrant team brimming with fresh ideas and a myriad of knowledge in the commerce field. This, together with the inquisitive minds of young College learners, creates a conducive environment for practical and relevant learning.
'Teaching kids to count is fine; teaching them what counts is the best.' – Bob Talbert"