Lessons from a kick
SA Rugby 7's Manager & College OC Ashley Evert shares his message…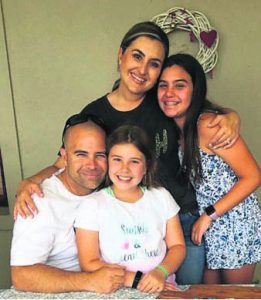 Monday morning, 9 March 2020, Vancouver, Canada…
We had just finished what had turned out to be a very frustrating weekend at the HSBC Vancouver Rugby Sevens Tournament. The week before we had been involved in what has been called "One of the Greatest World Sevens Series Finals" having come back from a huge scoreboard deficit, scoring a try in injury time and needing a touchline conversion to force extra time which Branco du Preez did with such calmness. You can watch the kick at 2:57 in the link below:
We were frustrated because we knew the challenge of backing up a performance like that a week later was going to be tough. We could only trust that our preparations and processes would allow us to do so. We, as a system, pride ourselves on focusing totally on our processes, those things we have control over and executing them under pressure. It's something built into our everyday lives as we prepare to repeatedly compete against the best teams in the world in some very challenging environments.
Going back to Branco's conversion kick, do yourself a favour and re-watch it again on the YouTube link above. Have a look at how he calmly walks back to the mark where he needs to kick from. He knows that he only has 30 seconds after the try has been dotted down to take the kick…
… he takes his position
… he takes a deep breath
… focusses on the goal posts
… follows his foot path to where he is going to take the kick from
…and slowly he moves forward
As his planting foot locks into the ground, his kicking leg comes through and he strikes the ball. He executes a routine he has repeated literally thousands of times.
After he kicks the ball, if you watch carefully you see him keeping his head down longer than normal as his leg comes through and the ball starts spiraling towards the goal post. As soon as he knows he has done all he can, he snaps his head up, to see where or what the ball is flying towards. You see his braids flap backward and he watches… Everything happens in slow motion, and as you watch from the touchline, you have no idea if it's on target… OR NOT! Your attention turns towards the assistant referee behind the posts carefully watching for any movements of her arm that is holding the flag that will confirm or deny a successful kick. As you see her start to raise her flag the reality of what has just culminated in this gesture you know he has done it. This is goose-bump stuff!
At this stage this Cinderella Story isn't over, however hopefully I have set the scene well enough that you actually want to watch the whole YouTube clip from the beginning.
I would like to share some thoughts reflecting back on this match and hopefully provide some encouragement for all of us.
THOUGHT 1: FOCUS ON OUR PROCESSES!
Let's start with disappointment. After the Vancouver tournament, we knew what was inside us, and felt disappointed that we didn't achieve the "success" we expected from ourselves. You will hear our Coach, Neil Powell often talking about how we view "success". Success to us, is how we have implemented our processes. What we planned to do, how we prepared to execute the plan, how we stuck to what we wanted to implement in a high-pressured situation, and were we successful in achieving that?
We often talk about winning a match and not being successful, and losing matches and actually being "satisfied" because we knew we executed what we wanted to, but lost on the scoreboard to a better team. The concept of effort vs results. This will never take away the "pain" or joy of what a scoreboard, may or may not show, but it helps us keep perspective, and stay focused on our "long game", continual improvement and striving towards that "perfect" game.
During this lockdown period and chaos in the world; What are our processes we can refocus on? How do we determine and measure our "success" during this time where we have been afforded time to actually ponder, reflect and think deeply about it? Success in our families? Our relationship with our spouse? Our children? The effort we have put in, or currently putting in, and even want to put in in order to grow these relationships?
How are we engaging with our work colleagues during this challenging time? Are we able to help them navigate this uncertain time with our hope, perspective, kindness and most importantly… LOVE? I know some of these whatsapp chain/memes can often get irritating, but often a heartfelt personal text to confirm that they are in your thoughts, or prayers can mean the world to someone who may really need that kind of assurance or encouragement!
How are we engaging and using our time to reconnect with friends we may not have seen or spoken to in a long time? This is an opportunity to reboot AND reconnect. We all face a common "enemy"; Frustration, fear, uncertainty, so how can we encourage each other and revisit past experiences and joyous moments?
We have an opportunity to authentically reconnect, what better time to do so than now?
THOUGHT 2: STAY CALM!
When Branco walked back to make this "all or nothing" kick, watch again how calm he is. Although there is chaos all around him, he knows what he has to do and trusts himself. Every single one of us has been on life's journey and have been faced with some amazing and also some crazy hurtful experiences. All preparing us for times like now. Think about it… Each one of us has survived all these difficult circumstances, not only to be able to "tell the tale", but to also be able to face this universal challenge head on, with courage and conviction and also with the knowledge, that one day we will be able to recollect how we were safely brought through this challenging time. As long as we can win the battlefield of the mind, staying positive even when it feels like it is getting too much, we can draw on our past experiences trusting things will get better.
THOUGHT 3: KEEP YOUR HEAD DOWN!
I remember clearly focusing only on Branco as he was taking that kick. It was a crazy atmosphere in the stadium. All around us was a buzz of excitement and anticipation with the Fijian supporters wanting Branco to miss, the South African supporters pleading for him to convert the kick, and the neutral supporters wanting extra time so that they could fill their experience of this tournament to overflowing knowing how much more of a thriller the match would turn out to be if it in fact went to extra time.
The concept that all sports people will be familiar with is the concept of "keeping your head down" and focused on your target. It's the only way you can give yourself the best chance of hitting your target. In this case, the target wasn't the rugby poles, but the ball. Under all the stress Branco was under: (physical fatigue, body pain, emotional pressure, scoreboard pressure, field position pressure, an uneven kicking surface, and most of all responsibility towards his brothers!), he kept his head down throughout the whole process. At no time did he look up away from where his target was. Dropping the ball perfectly in line with where his boot would make contact with the ball, and most importantly, never looking at the "end result"!
Go back to the video, watch how far the ball had travelled before he flicked his head up? I actually timed it, from readying for the kick to when the assistant referee raised her flag, it took 6:21seconds, Branco kept his eye on the target for 4:03seconds. This is text book and a simile for our lives in this time. Keep your eyes on YOUR target. But most importantly: KNOW WHAT YOUR TARGET REALLY IS!
For me this time has allowed me to really focus on the following: FOCUSING on my Spiritual relationship and growth, FOCUSING on my relationships with my loved ones, and finally FOCUSING on what is truly important… my personal target. I trust you all will appreciate this time for what it is: an opportunity for us to refocus on our priorities and what is truly important. Good luck, stay safe and God Bless.