Catch up with UK OC
A Moment with Mark Freestone
I came to Maritzburg College in '79 having emigrated from the U.K. in '76. I remember some of my English friends asking me if I'd  have lions in the back garden! What I did have was a first class education.
College was, and by the look of it, still is a school that values self-discipline and comradeship. Although 'Team Testing' and strict Second Form rules instilled fear in us, we soon realised that they were all about discipline and respect for one's elders. By the time we'd got higher up in the school, we'd earned respect because we'd been through it!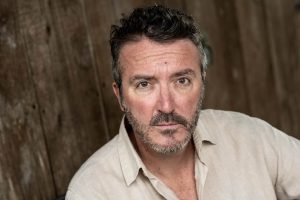 After I Matriculated in '83, I studied for a BA(Hons) degree at the (then) UNP. It was here that I discovered what I wanted to do in life. I'd done school plays and earned colours for acting, but at that stage wanted to come back to the U.K. to join the Royal Marines, but standing onstage in my first Uni production I had a revelation! This was what I wanted to do!
I came back to the U.K. to pursue my dream and 32 years later I'm still acting and also teaching Drama at Sherborne Girls school in Dorset.
My latest role was in a Decathlon Sports advert for their website, but I'm also waiting for the Premiere of a film we filmed two years ago called 'Lawrence After Arabia'. I play Corporal Earnest Catchpole who witnessed Lawrence's fatal motorcycle accident and testified in court. It's a fascinating story and I was recently awarded Best Supporting Actor for the film at the Vegas Movie Awards film festival!
I love acting for many reasons, not the least of which is the variety of roles you play. I've been Jesus, Satan, John Constable, R L Stephenson, P T Barnum, I've been murderers, gangsters, Kings, Princes (having played Hamlet twice), and many other types!
As far as the rest of my life goes, I have three amazing children and am about to get married to my artist partner Nina!
Maritzburg College gave me so much and that's why I'm glad to support your fundraising efforts. What you do for old boys and pupils who need assistance is heart-warming in what might sometimes feel a heartless world.
All power to you.
Pro Aris et Focis!