Celebrating a talented OC
A photographer in Ecuador – Murray Cooper
29 years ago Murray left Durban on the normal overseas trip, and ended up in the small Andean country of Ecuador, with the idea of helping in some conservation cause. He helped found the 21 000 acre Los Cedros Biological Reserve in the Choco Rainforest (on the Pacific slopes of the Andes), where he lived 8 hours by mule – deep in the primary jungle without power or any outside communication.) For 11 years he managed the reserve and did fundraising drives in the USA.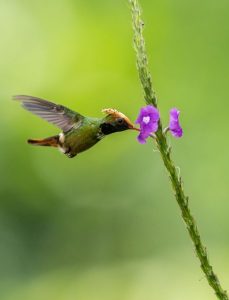 Fortunately, he found a local lassie, Patricia Escobar, who could handle life in such a remote place, in spite of the level of snakes and spiders! But when they got pregnant in 2002 they decided to leave the foundation and bought a small farm in the cloud-forest nearer to the capital city Quito, (blazing into the 21st century with road access, power and a telephone!) That's when he decided to try wildlife photography as a way to maintain the new family without having to return to the city. They have since been dedicated full-time to wildlife photography.
Murray's specialties are the birds and micro-magic of South-America. He has one of the more in-depth professional collections of neo-tropical bird images in the world, and is a photographer who spends weeks on end trying to chase down the rarest birds- many of which are the first ever professional images. Murray can spend up to 3 weeks in a hide from 5.30am to 6pm; that's just part of the job description! Most of these rarer birds are deep in the jungle, so it is often many hours walking in the dark to get there before sunrise.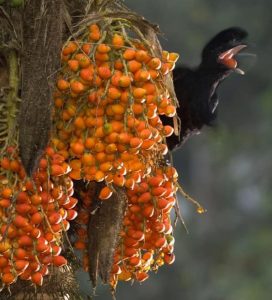 Murray's mages are represented by the very exclusive Minden Pictures photo-agency (www.mindenpictrures.com), as well as Corbis and Getty Images. They have been published in various international magazines and books and have appeared in National Geographic, Time, Natural History Magazine, among others. But the principal focus or reason behind his work is to use the images locally to help in conservation causes and educate locals about the incredible diversity of one of the world's most bio-diverse countries. His books have inspired a whole generation of Ecuadorian and Colombian wildlife lovers and photographers. He has worked extensively with Bird Life and other local foundations, donating time and images.
Murray has also published 12 photography books, and is especially pleased to have produced the first bird and hummingbird books (mostly coffee-table, not guides) on the world's most bird-diverse countries: Colombia and Ecuador. In the early 2000's, Murray spent around half a year traveling the length and breadth of Colombia chasing down its birds; a time with this region was notoriously unsafe. On one occasion he and his team had to run like the devil as the FARC guerrillas were 2 km away and approaching fast! On another occasion, a bird flew right into the middle of a Coca plantation and was quickly surrounded by heavily armed para-military guys. Murray had to think quickly, and let the use the monster 600mm lens and cracked a few jokes. They quickly relaxed and let him carry on chasing birds!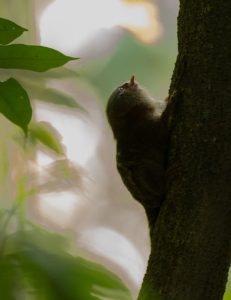 Besides the photography, he more recently got into coffee production on his farm. It is the perfect climate for high-end highland coffees, and Murray's "FireFly Farm" coffee has been exported all over the world to some of the most exclusive coffee shops (for those who understand coffee, the farm was producing 89 to 91 point coffees). But coffee ended up being full time, and way more work than photography (plus it hardly managed to pay the bills, so he sold the farm a few years ago and is back in the forest with 30kg of camera gear!).
Murray lives in Tumbaco, Ecuador with his wife Patti and two kids, Amber and Luke. His son Luke is also keen on photography and video since the young age of 10 years old. He won an important international award in a Spanish Film Festival for his short film on social media addiction in you people. The video footage he compiled (at 18 years old!) with Murray, was on the extremely rare Long-wattled Umbrella bird. This is possibly South Americas most incredibly attired and difficult-to-find birds, and is to be featured on BBC's Planet Earth 3. It's the first ever professional video on the bird and Murray is also working with National Geographic on this.
For now, it seems he will be staying in Ecuador. But as time marches on, Murray misses his country, his mates, his family. Is it time to come home? Luckily, Murray has a potjie and braai to tide him over.
@murraycooperphoto
Murray Cooper Wildlife Photography