College OC Staff #5
Meet Ron Barbour (2001) – Head of Clark House
 At the MCOBA, we are all about keeping Maritzburg College old boys connected to both the school and one another. However, some old collegians want to have an even stronger connection with the school, choosing to report to College each weekday morning as they did when they still adorned the mighty basher. These men are our old collegian staff members. Over the next few months, we will be getting to know these individuals. We will be finding out what they do for our school, catching up with what they have been up to since their school days, and asking a few fun questions. If you have any questions you would like to direct to any of our OC staff members, email the name of the staff member and your question to: oldboys@collegeoldboys.co.za and it may just be featured in their interview.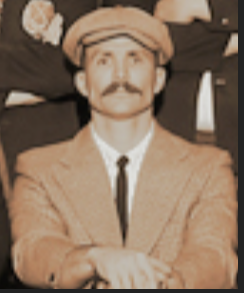 Meet Ron Barbour (2001)
After matriculating in 2001, along with three other current OC staff members (Misters Bosch Junior, Swart, and Orchard) Ron went on to study at Rhodes University; a blessing he says he owes to College Bursaries. Upon returning to College as a teacher in 2006, Ron taught more than four OC's who are currently staff members as well (Misters Shezi, St Claire, Barnsely and Mkhwanazi) which he says makes him a "bit of a dinosaur." It is ironic then that Ron is a history teacher and big fan of history movies. In fact, he cites history as having been one of his favourite subjects in school, along with, Drama, Biology, Geography and English. However, teaching history is hardly Ron's only role at College. He also teaches Life Orientation, is the Head of Clark House and the Boarding Establishment Pastor through College for Christ. It does not stop there; Ron is also a supervisor at shooting, takes Chapel on Sundays and coaches cricket, which he says he loves.
When he is not in the classroom or on the sports field, Ron can be found in the gym most mornings "torturing the old carcass" as he puts it. He also is a big fan of movies and says he has always loved trivia. Ron's greatest love, however, is his wife Lauren and their two young children. Along with sharing his time with his family, Ron also shares the gospel of Jesus Christ with as many people as he can, "I am very passionate about the Lord," he tells us.
We asked Ron three fun questions:
Clark House is easily one of College's oldest and most famous buildings but is rumoured by some OC's to be haunted. Do you have any interesting paranormal stories to share?
I do not know about "hauntings" as such, but there are certainly some inexplicable happenings. When I was in grade 11 myself, I was in a small 5-man dorm in Clark House; and Clark is very cold in winter. For that reason, we would always make sure all the windows were closed every night before going to sleep to keep ourselves warm. This wasn't difficult as one of the three windows we had couldn't be opened to begin with. However, on one particular night, perhaps early morning even, we discovered with a genuine frozen shock that all the windows were wide open- and no one in the dorm would have been that silly. We will leave it there…
What is your favourite memory of when you were still in school?
Doing our Drama practicals. We always had the most fun times doing our group theme programmes, lots of laughs and great memories. Those guys ended up being some of my best friends at school.
This year has seen many disappointments for OC's and current students alike, one of which was the tragic cancellation of Reunion day. What has been your biggest challenge this year and how did overcome it?
I don't know if I have overcome it, but it has been losing touch with my prefects. Having them away for so long, and even when they returned, there was a distance between us. But I am certainly working at remedying that chasm.