COVID-19 Preparations on Campus
Preparing and Keeping our School Safe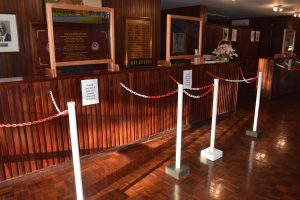 Over recent weeks, a huge amount of effort and planning have gone into getting our campus ready for the safe return of our boys and staff, and putting in place the necessary infrastructure and processes. Much of this work has been under the guidance of Mr Brandon Swart, Deputy Head Co-curricular, working together with Mrs Kylie Townsend, our SAN sister, and Mr Ken Hackland from our Estates Division.
We have released a number of videos that show some of the work being done, around our school and the BE.
Preparing the School – https://bit.ly/30xEtpw
 Preparing the BE – https://bit.ly/3hfMTYr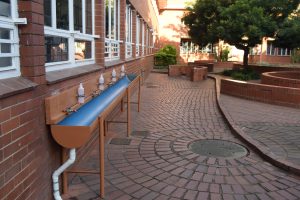 All our school routines and facilities have been geared for social distancing and COVID compliance, and over 20 policy documents have been created and are being used by the School Health and Safety committee to inform Covid 19 routines and principles that govern operating on our school campus. We have, of course, met all of the DBE regulations.  Training sessions and orientation around Covid have been done with staff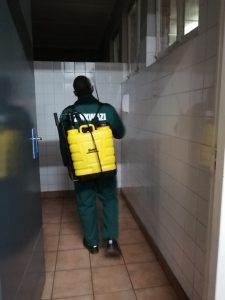 All our buildings, including the BE and classrooms, have been thoroughly deep cleaned, and are cleaned regularly during the day.  We have set a specialized screening area for processing boys and staff in the morning. Around the school, sanitizing units have been installed in every classroom, common area and toilets, and double desks have been replaced by single desks in the classrooms. We have increased staff duties for monitoring and supervision, and we are using our playing fields for boys to distance better at recess. Special food and dining hall regulations have been imposed and isolation areas have been created. We have a detailed Boarding Establishment policy document on handling our boarders
The safety of our boys and our staff is our highest concern.