"To enter a theatre for a performance is to be inducted into a magical space, to be ushered into the sacred arena of the imagination." – Simon Callow
The Sound and Lighting Society at Maritzburg College is based around the boys learning how to do professional sound and lighting, as well as the art of working in theatre.
The boys in the society are encouraged to take part in the College productions to provide technical support and backstage help. They learn, in the beginning, how to do simple sound setups and lighting setups all the way through to understanding how to use the school's advanced lighting and sound desks.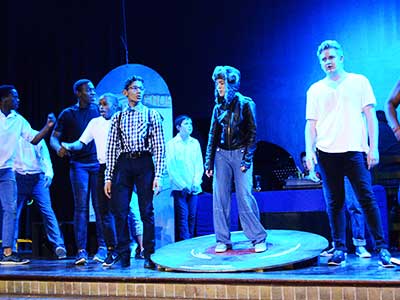 We currently run a 24/48 channels Yamaha sound desk as well as a Strand ML250 lighting desk in the Olivier Cultural Centre. This means that the boys have the opportunity to learn the basics of professional lighting all the way from incandescent lighting to LED.
The boys in the society not only learn a technical understanding of theatre production, but also theatre etiquette and a general understanding of how a theatre runs, as we run all our shows on a professional basis.