Cricket at Maritzburg College
The very game of cricket and the spirit in which it ought to be played ties into the College core values and aids the development of the young individual into an all-round gentleman.
Maritzburg College played its first cricket game in 1870 against Deutsche Schule Hermannsburg. From that occasion onward, cricket has played an integral part of the Maritzburg College culture and ethos.
Cricket provides approximately 320 boys the chance to ply their trade every Saturday during the season. This equates to roughly six Open teams, six U16, seven U15 and ten U14 sides. These teams are coached by a mixture of permanent College staff, the hostel boarder masters as well as several student coaches. Teams have a fixture every Saturday and, as a school, we sometimes play five or six different schools, often on the stagger, to ensure everyone gets a game. Our success rate hovers between 70% and 75% over the course of a year.
Maritzburg College is fortunate to be able accommodate so many players due to the magnificent facilities it possesses. There are 23 outdoor cricket nets as well as a state of the art indoor cricket training facility.
The school offers 14 school fields and 3 outside fields that we hire for the weekends. Goldstone's is our main cricket oval and has seen many provincial and international sportsmen display their skills over the last century and then some.
The highlight of the cricket season is without doubt the Michaelmas Cricket Week that is held annually at College in the September/October school holidays. The festival is arguably the most prestigious 1st XI festival in the country and boasts 18 of the leading state and private South African schools. In addition to the 1st XI festival, the U15 and U14 sides travel to the Grey High School (PE) and Hilton College cricket weeks respectively.
Festivals and tournaments are an important part of our sporting tradition at Maritzburg College and we relish the opportunity of testing ourselves against rival schools from outside the province. They also play an important part in an individual's social growth, through sport, by meeting new boys from other schools and by sharing memorable experiences with school peers on tour.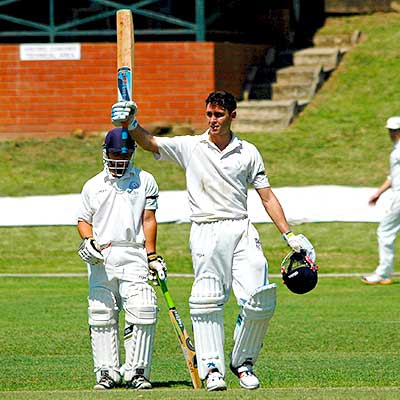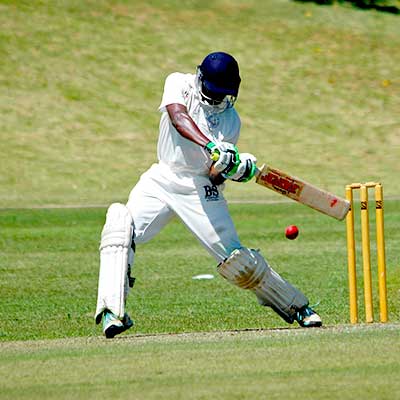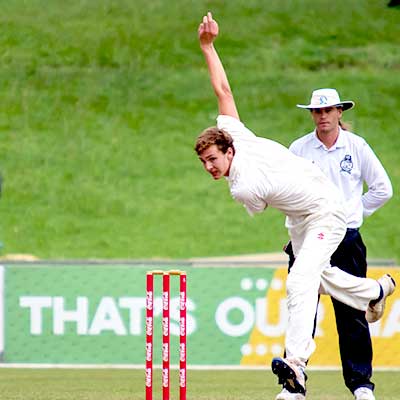 1888 GW Sweeney
1889 GW Sweeney
1895 RD Kidd
1896 RD Kidd
1897 RD Kidd
1898 PV Anderson
1899 PV Anderson
1900 FB Burchell
1901 FB Burchell
1902 GC Anderson
1903 AG McAlister
1904 EL Trafford
1905 EL Trafford
1906 FH Harkness
1907 CL Henwood
1908 AH Harkness
1909 NL Watt
1910 C Payn, HL Hulett
1911 HN Gold
1912 GD Shaw, HW Stockdale
1913 NJO Carbutt
1914 AH Clayton
1915 WA Burton
1916 CS Harrison, G Weber
1917 JJ Turnbull
1918 HF Dixon
1919 HF Dixon, JR Harding
1920 EL Drew
1921 AM Hilder, A Carbutt
1922 A Carbutt
1923 HJ Barnard, MJ Hattingh
1924 MJ Hattingh
1925 NI Boast
1926 NI Boast
1927 RRM Cousens
1928 AM Miller
1929 AC Unger
1930 HD Freakes
1931 W Jackson
1932 CG Bennett, JP Cole
1933 TJ Dickinson
1934 JRM Wiles, EN McKenzie
1935 MA Freakes, AM Colenbrander
1936 J Gillespie
1937 R Blaver
1938 R Blaver
1939 JM Egner, KR Orchard
1940 KR Orchard, LW Laue
1941 AG Simpson
1942 JL Lamb
1943 JL Lamb
1944 RL Rutherfoord
1945 RL Rutherfoord
1946 PH Holman
1947 DJ McGlew
1948 FL Cary-Smith
1949 FC Bestall
1950 BW Irvine
1951 MK Keith
1952 JR Saulez
1953 BB Strachan
1954 BB Strachan
1955 RB Higgs
1956 WR Downs
1957 BM Thomson
1958 EAW Steward
1959 EAW Steward, KW McIlrath
1960 WJ Sharratt
1961 AO Holness
1962 JD McIntosh
1963 A Bruyns
1964 AJ Egner
1965 GA Katz
1966 GA Katz
1967 TR Larkin
1968 BW Arnold
1969 D Bestall
1970 D Bestall
1971 RJ Larkin
1972 RJ Larkin, A Barrow
1973 NP Daniels
1974 H Brown
1975 RE Anley
1976 TG Shaw
1977 ND Rodseth
1978 GX Ford
1979 TB Searle
1980 RG Butler
1981 RE Cooper
1982 JR Cook
1983 AJL Brown
1984 SP Marcus
1985 AJ Forde
1986 JN Rhodes
1987 JN Rhodes
1988 DJ Pryke
1989 CB Rhodes
1990 DI McDonald
1991 ML Bruyns
1992 JB Forman
1993 DD Mackay
1994 DD Mackay
1995 RB Dick
1996 AMJ van Vuuren
1997 G Rowley
1998 MB Hampson
1999 MPJ Ferreira
2000 CG Saint
2001 EA Penzhorn
2002 EA Penzhorn
2003 TC Stedman
2004 MI Gravett
2005 D Pienaar
2006 CAH Barron, RJ Viljoen
2007 SW Simpson
2008 CR Morrison
2009 RDD Pengelly
2010 JM Walsh
2011 CP Savage
2012 GC Orr
2013 TC Walsh
2014 BJ Tullis
2015 BJ Tullis
2016 J Pillay
2017 S Steenkamp
1930 DR Fell
1948 DJ McGlew (Capt)
DA Keith
1951 IG Dixon
1953 CG Halse
1965 PP Henwood
1967 GA Katz (Capt)
DL Orchard
1968 DL Orchard
1969 AR Lilley
1970 D Bestall
1971 D Bestall
1974 NP Daniels
MK Thompson
1975 MK Thompson
1976 CA Wulfsohn
1984 AJ Forde
1985 AJ Forde
1986 J Payn
JN Rhodes
1987 UH Goedeke
JN Rhodes
1989 CB Rhodes
1991 DJ Watson
1993 DD Mackay
1995 AG Botha
2002 EA Penzhorn
2003 C Bowyer
2009 CP Savage
2010 CP Savage
2011 CP Savage
2012 DM Dupavillon
2014 LM Zuma
The following College Old Boys have played international cricket:
For South Africa:
CHO Sewell 1894
GH Shepstone 1895 – 1899
CFW Hime 1895
T Campbell 1909 – 1912
COC Pearse 1910 – 1912
HG Deane 1924 – 1930
CN McCarthy 1948 – 1951
DJ McGlew 1951 – 1962
HJ Keith 1952 – 1956
CG Halse 1963 – 1964
DT Lindsay 1963 – 1970
TG Shaw 1986 – 1995
JN Rhodes 1991 – 2003
DA Miller 2010 – present
For England:
For Ireland: