Fallen OC David Taylor
Tribute to David Taylor (Class of 1977)
We received this message from OC Howard Taylor (Class of 1978)
It is with sadness that we report on the passing of a truly great Collegian, my brother, David Taylor. David was diagnosed with cancer five years ago and initial surgery was thought to have been totally effective. Unfortunately it was found late last year to have returned, undetected, with a vengeance.
The premier of the country with whom he'd recently secured two big contracts insisted that they pay for David to get the best treatment available, at the MD Anderson Cancer Centre in Houston, Texas. Unfortunately, their best efforts achieved nothing and David was told last week to try and get back to Centurion, to at least die at home. It wasn't to be.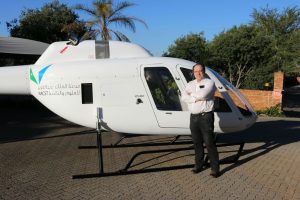 Because of the nature of his work, few people fully appreciate what an extraordinary engineer David was. He qualified in Aeronautical Engineering but set up a company with a span of capabilities (all his!) that was breathtaking. Unusually, he was a world leader in design right through to manufacture. After an exhaustive background check on David, the country mentioned above found they had stumbled on someone they could only dub the 'Godfather of UAVs', on which he's been working, amongst countless other projects, since the 80s. This was just one of about six areas that he was head and shoulders above the competition.
And, as if this wasn't enough, his humility, patience, humour, integrity and fortitude have had those around him in total awe. I found that hours before he died from this excruciating illness, he was still making important phone calls. At no stage was he bitter or resentful, always positive, inspiring and grateful. We have lost a dear brother, and College has lost one of its greatest alumni; one of the country's greatest minds, and a true gentleman. David leaves his wife, Gill, who loved and cared for him to the end, and his two children, Raphael and Aidan.
The College Community sends deepest sympathy to Howard and to the Taylor family. RIP
Pro Aris et Focis
BrothersForLife