From Canada to the College Community
A letter from OC Manny Adjei in Vancouver, Canada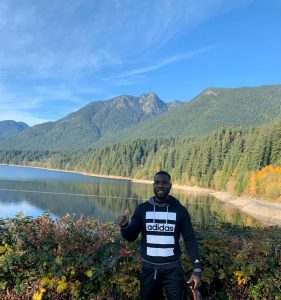 A letter from OC Emmanuel "Manny" Adjei based in Vancouver, Canada (Class of 2010)
Flight booked, bags full of banter and counting down the days until my 10-year reunion, ready to reminisce the glory days with my band of brothers #Compulsory Attendance. This was my situation just a few weeks ago.
The College and global community are in the midst of unprecedented times with the devastating developments of the COVID-19 virus across the globe. The pandemic has been felt far and wide, placing us all in very unfamiliar situations and confined to our homes in a lockdown.
Yes, the world has changed, yes, our situations have changed however that doesn't mean we are helpless. Fellow Collegians, see this not just as a challenge but also as an opportunity. An opportunity to reconnect with loved ones, an opportunity to start that book, an opportunity to refocus your mind, body and spirit. Whatever that opportunity may look like in your individual circumstances, pursue it within the limits of your home, as there's no time like now.
We all have a responsibility in the fight against this pandemic to flatten the curve in whatever way, shape or form, from health professionals in the front line to simply following public health orders and staying home. We all have a part to play, as these tough times will not last.
I look forward to catching up with you all at next year's reunion.
Until then, I wish the entire College community a safe and Happy Easter.