Members of the Governing Body are elected volunteers who work as part of a team in the best interests of the school; they are not involved with the short-term operational planning, rather the long-term, strategic planning determining the aims and overall vision for the school.
The term of office for the elected members is three years with the office bearers being elected annually.
The Governing Body supports the Headmaster in his professional management of the school. It adopts a Constitution annually and ensures that the school is run along sound business principles.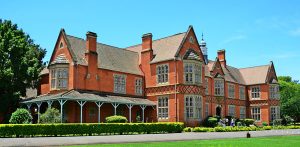 Governing Body's monitoring takes place via various sub-committees i.e. Boarding, Facilities Development, Finance, Legal, Marketing and Fundraising. The main areas of responsibility are the setting and implementation of the annual Budget; annual review the school's policies, ensuring the maintenance and development of the property of the school and the employment and retention of qualified staff.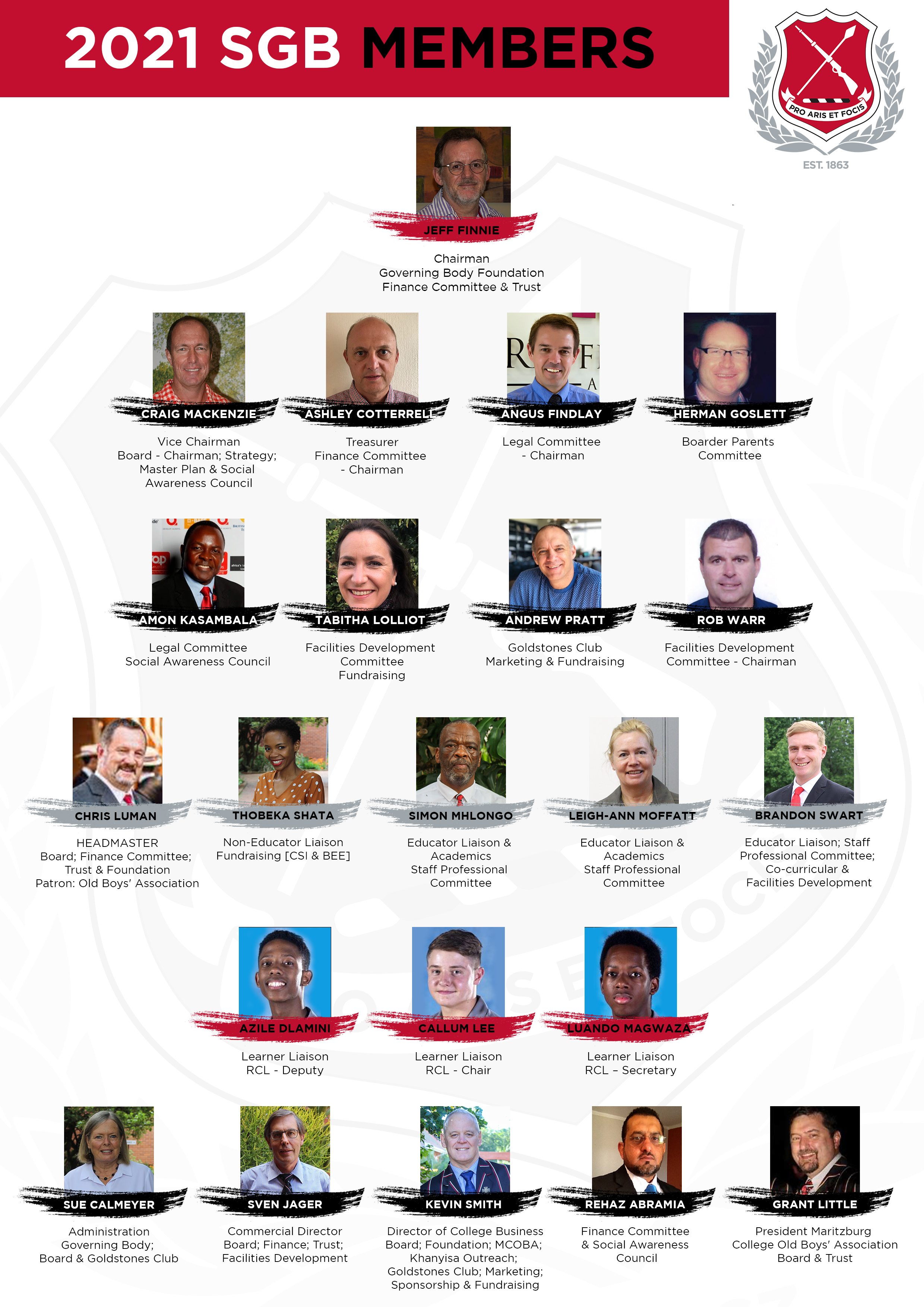 Chairman
Jeff Finnie
Chairman: Governing Body Foundation
Chairman: Finance Committee &  Trust
Vice Chairman
Craig Mackenzie
Vice-Chairman: Board;
Vice-Chairman: Strategy;
Vice-Chairman: Master Plan & Social Awareness Council
Treasurer
Ashley Cotterrell
Chairman: Finance Committee
Parent Representatives
Angus Findlay

Chairman: Legal Committee

Herman Goslett

Chairman: Boarder Parents Committee

Amon Kasambala

Legal Committee
Social Awareness Council

Tabitha Lolliot

Facilities Development Committee
Fundraising

Andrew Pratt

Goldstones Club
Marketing & Fundraising

Rob Warr

Chairman: Facilities Development Committee
Headmaster
Chris Luman
Board, Finance: Trust & Foundation,
Patron: Old Boy's Association
Secretary
Sue Calmeyer
Board & Goldstones Club
Educator Representatives
Thobeka Shata

Non-Educator Liason
Fundraising (CSi & BEE)

Simon Mhlongo

Educator Liason
Academic Staff Professional Committee

Leigh-Ann Moffatt

Educator Liason
Academic Staff Professional Committee

Brandon Swart

Educator Liason
Academic Staff Professional Committee
Co-curricular & Facilities Development
Learner representatives
Azile Dlamini

Learner Liaison
RCL – Deputy

Callum Lee

Learner Liaison
RCL – Chair

Luando Magwaza

Learner Liaison
RCL – Secretary
Co-opted members
Grant Little

President – Old Boy's Association
Board & Trust

Craig MacKenzie

Chairman – College Board, Social Awareness, Facilities Development, Master Plan

Steve Colenbrander

Chairman – Maritzburg College Foundation

Ryan Delaney

Fundraising
Co-opted members
Rehaz Abramia
Finance Committee
Social Awareness Council
Commercial Director
Sven Jager
Board; Finance; Trust  & Facilities Development
Director Business Development
Kevin Smith
Director of College Business Board
Foundation
MCOBA
Khanyisa Outreach
Goldstones Club
Marketing
Sponsorship & Fundraising