Help us tell Skonk Nicholson's story
Calling on OCs to share their interactions with Skonk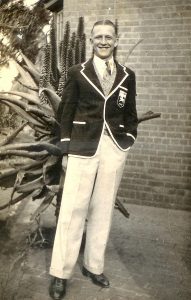 Dear Maritzburg College Old Boy,
I am greatly honoured to have been asked to write a biography of the inimitable Skonk Nicholson. However, it is likely to be a very slim publication without the assistance of the many College Old Boys who interacted with him during his long and distinguished career at the school
I am appealing to you, therefore, through the kind offices of the MCOB, to dig around in your memories for recollections and anecdotes of Skonk.
While his role as an inspirational rugby coach will obviously feature prominently in any biography of the man, the net needs to be thrown much wider to encompass his other roles as a teacher, a vice principal or indeed any of the other areas in which he operated.
You can relay your contributions to me in a written form or make arrangements with me regarding a face-to-face or Zoom-type interview by e-mailing me at simonhaw@telkomsa.net or by phoning me on 082 824 8326. Regarding face-to-face interviews, these would unfortunately have to be limited to KwaZulu-Natal or Gauteng.
I look forward to your contributions towards what I hope will be a fitting tribute to a man who combined great personal warmth with formidable skill as a coach and teacher.
Regards,
Simon Haw