MCOBA pays tribute to Win Whitear
"Whitear, a deadly tackler"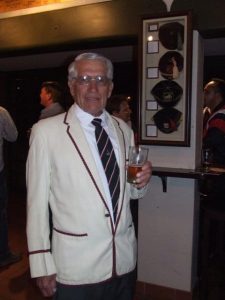 The Maritzburg College Old Boys Association notes the very sad passing of Mr. Winston (Win) Whitear (Class of 1959), Staff (1988-2005) and Friends of College recipient.
Legendary stories of Win transcend the past 5 decades, coming in abundance from students and classmates, and from the corridors of the school block and staffroom, to Goldstones and Papes (pre-Astro when he coached on it in 1990), from far off flyfishing dams and rivers near Underberg, to the many OCs he coached, evidencing the strong bond he had with 'his lads / boys' that lasted years after they had passed through College.
Perhaps his greatest contribution to his students and College was his counselling at a critical life stage of any boy (13yrs-19yrs), when these young men needed it most. Testimony to his integrity, this role was kept confidential,  and while no doubt life changing for the many he helped, these stories remain untold.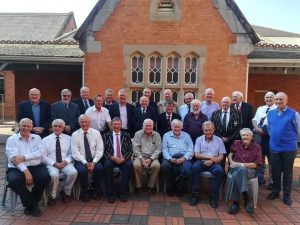 Sitting with him this past December 2020, he relished sharing rugby stories of College and recalled how he had started playing this fine sport only in his later years at College, as his first-choice sport was Soccer (Shamrocks). Not knowing the rules of rugby, he simply tackled everyone with brutality, and was promoted up the ranks to be a fine player. In his final year, he was coached by the legend, "Skonk" Nicholson, with whom he formed a close bond, and  represented one of Skonk's and College's finest, the unbeaten 1st XV of 1959.
Quoting Jimeloyo-ji (Skonk Nicholson and Tony Wiblin):
"The 1959 team enjoyed a magnificent season, going through the year unbeaten";
"The feature of the season was the great team work and intensive backing up at all time. It was this mark of their play which made Mr R.W. Kent and Mr S.E. Lamond claim that they could not remember a better First XV";
Special mention is made of Win noting "Whitear, a deadly tackler".
Win became a respected coach of many College teams. Practices were hard and uncompromising. Bruises, roasties and blood were common. Win was a shrewd tactician, and the many coached moves and game plays were adjusted to players and team strengths, and to meet the opposition he took pride in studying.  Win put his psychology degree to good use in sport; he was ahead of his time, and almost all players recall the notes, letters, and small motivational mental aspects he used to get more out of his teams. He was always confident, yet humble enough to draw on others, and in 1991 he requested Skonk to join a scrum coaching practice to "put some fire into the forwards" ahead of a big MHS game (like it was needed). After my time, the legend of the Bhubesi fat, that was smothered across his players (the amaBovu / Bushpigs) foreheads also emerged. Win knew how to fire a team up.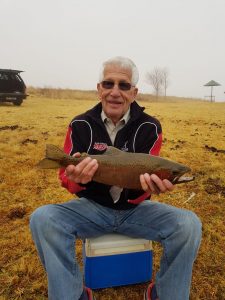 Win's home is a shrine to his bond with all things College, littered with rugby pictures and College memorabilia, as well as endless gifts, especially books on flyfishing from numerous sporting teams and adoring OC's who simply respected and revered a man who had influenced them all so positively.
Win will be missed and long remembered in so many tales around the globe, by the entire Old Boys community and indeed his peers who he played rugby against, the likes of Harry Champion of DHS rivalry. By Win's own admission, he could never quite catch Harry with the ball, so he simply tackled him late and hard (much to Harry's surprise and pain), a story they both laughed about together many years on, although that took a while to mature.
For me, Win will always be one of those legendary College Old Boys who gave so much more than he took, who invested in many young lives for their betterment, and who will be included in that distinguished, revered and rare group of OCs that are known as "Iswayi Umhlabathi" (Salt of the Earth) – "Men of Note". There is no formal way to 'classify them' on some list at College except to note that every OC, when reminiscing tales of their 'dazes' at College, will include a tale that includes one of these fine Legends of College.
Our most sincere and warmest condolences to his family; to his wife, Christine (who has graciously long endured being 'married to all things College', his children; Nicky, Greg, Sue and James (known for his brutal tackling as well (1st XV 1991) and all his grandchildren.
Our thoughts and prayers are with you all at this difficult time.
Pro Aris et Focis
Andrew (Tubby) Clayton
(Class 91), Vice-President MCOBA