Meet our OC Staff #22
At the MCOBA, we are all about keeping Maritzburg College old boys connected to both the school and one another. However, some old collegians want to have an even stronger connection with the school, choosing to report to College each weekday morning as they did when they still adorned the mighty basher. These men are our old collegian staff members. Over the next few months, we will be getting to know these individuals. We will be finding out what they do for our school, catching up with what they have been up to since their school days, and asking a few fun questions. If you have any questions you would like to direct to any of our OC staff members, email the name of the staff member and your question to: oldboys@collegeoldboys.com and it may just be featured in their interview.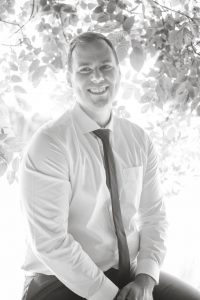 Matt Warr (2004)
After matriculating from College in 2004, Matt went straight into university, electing to study a Bachelor of Science in Genetics and then furthering his studies by obtaining his PGCE. Before beginning his teaching career, however, Matt spent about a year working at his church. When he finally began teaching, Matt started out, as a grade 6 teacher, which he soon realised, was not for him. He then made the move to high school environment where he taught at a private high school in Hilton for 5 years before returning to College, which he described as "coming home."
Matt returned to College as a staff member almost 5 years ago to teach natural science and life science.  However, teaching is not all he does at College; Matt is also the assistant Housemaster of Strachan House, and coaches, hockey, water polo, and soccer. Despite his evidently wide range of interests, Matt says he's loved biology from when he was in school himself. He also cited history with Mr Lance Veenstra as close second. When he's not working, Matt says he loves to read and collect memorabilia from World Ward 2. During the quiet of lockdown, Matt says he also developed a passion for carpentry and woodwork.
We asked Matt three fun questions:
For some inexplicable reason, many people thought the Covid-19 pandemic would be confined to the year 2021, now that we realise there's no real end in sight, it's more important than ever to look for silver linings. Is there any good you think has come from this pandemic/lockdown?
Personally, I have found a lot of good has come from this pandemic. I have found myself being pushed outside of my comfort zone professionally, improving my skills and abilities in the digital sphere which will hopefully allow me to connect with my students in ways they are more familiar with. I have also realised the great value of a support structure, whether that be in your family or at work.  Finally, and this might sound like a cliché, but I have come to appreciate the simple things in life more, the fact that I still have my family, my friends, my health and my job.
If you could be a fly on the wall in the classroom of any of your colleagues, who are you most interested in seeing teach and why?
This is a great question! I would have to say it's a tie between Brent Dodd and Dee Dickens. Mr Dodd is something of a modern day renaissance man and having gone on a few camps with him over the years, I have been constantly fascinated by his life experiences and storytelling abilities. Having been taught myself by Dee Dickens many years ago, and now being her colleague in the Natural Science department, I find her candour and no beating around the bush approach to teaching enlightening and hilarious.
What is your favourite thing about the role you play at College?
The thing I enjoy the most by far at College is coaching. Being able to interact with these young men outside of the strict classroom environment is a real privilege.