Meet the Exec #3
Meet the Communication & Projects people on MCOBA's Exec team
In this next installment of our Meet the Exec series, we introduce a triple threat! Our Communications team followed by Projects & Special Events.
The Communications Portfolio requires skills in leadership, writing, strategic thinking and client services. These are also our Tech specialists with a good understanding of social media, networking, database control and IT service.
Enter: Andrew Clayton and Gregory Lawson. Together these two gentlemen work to ensure that the communication between the MCOBA and all its stakeholders runs efficiently and is informative, up to date and executed with excellence. They also work closely with the School's Marketing and Communications team.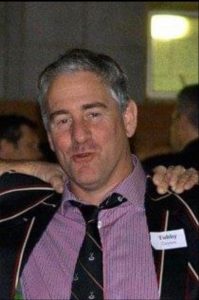 Andrew Clayton
Andrew matriculated from Maritzburg College in 1991, and built a career as a Financial Advisor and Wealth Manager. He worked in London and is now living in the Western Cape. Andrew is closely involved with College by serving on the MCOBA executive and playing an active role in the Western Cape branch. "As a proud OC, I am glad that my involvement with Maritzburg College did not end after matric, but that those bonds have only grown over time through the MCOBA."
Andrew is married with two beautiful daughters. His favourite memories of College are "the fun and carefree times he enjoyed with friends"; jokingly adding that the biggest worries he had back then were the margin by which they were going to win their Saturday game.
In his own words, Andrew plans to serve the OC community:
 "First and foremost, I aim to work towards increasing the level of engagement between Old Collegians and helping them to see the value in the old boys' network and staying connect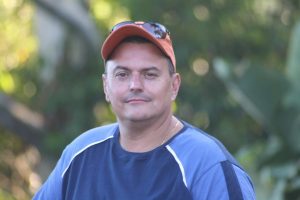 Greg Lawson
Greg Lawson matriculated from College in 1984, and has spent the bulk of his professional career working in retail, after obtaining training in HR and Personnel Management and Training. Greg describes himself as a people's person, with a passion for interacting with others and connecting people. This is one of the many reasons he is such a perfect fit for the communications portfolio on the Executive. While Greg is a proud College old boy, he is also a proud family man who enjoys spending time with his wife, daughter, and son. And, you guessed it, his son is currently a student at Maritzburg College!
Having come from a very traditional family himself, Greg says that the thing he remembers most about College was the "Tradition, Brotherhood, and more Tradition." He considers it a privilege to have been able to attend a school that followed traditions steeped in history and is excited for his son to experience some of the same things he did at the school. A few other high school highlights Greg shared were: Cadets on a Friday, a zarm and a strawberry Super Moo from the tuck shop; play rehearsals, war cries on Basher Ridge and history tours with Mr Haw who was recently presented with a Special Membership award at the 2020 AGM.
In his own words, this is what Gregory Lawson plans on doing for the OC community in his role on the exec:
"Firstly, I would like to say that it is a mind blowing privilege to be chosen to serve on this committee. In my role assisting in the Communication portfolio I see us communicating with the College community present and past in a more regular and informative way. I feel that every College Old Boy has a part to play in the future of our school and the history we write for ourselves. We need to connect more and to find the best medium to communicate through. I will try to encourage our community that has so much experience, to share that with the upcoming Old Boys so that our future is nurtured and strengthened.
Among other things, the ideal Project Manager is charismatic, creative and well connected. The main role in this Projects & Special Events portfolio is to create and execute exciting, interesting events.
Events are a critical part of our Association, Anthony Williamson is more than up for the challenge! We chatted to Ant to find out a little more about him.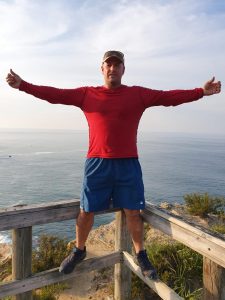 Anthony Williamson
Anthony matriculated from College in 1990 and is married with gorgeous two daughters. He's based in Westville, KZN where he runs two companies: Meerkat Recruitment and Meerkat Portfolio. Ant's greatest passion is outdoor activities with loved ones; a close second of course to his passion for his Alma Mater.
Ant is most grateful for his time at College because of the principles which the school imparts on their students. Following traditions, having respect, accountability, responsibility and manners. He says all of these are the values, which were instilled in them from day one, but will last a lifetime.
In his role as Project Manager, Ant vows to deliver on and exceed all expectations.
"I aim to work cohesively with our team and continually be an ambassador of the revered OC and MC brands."
With all the new social distancing policies, Ant says he's been gutted with the cancellation of many much anticipated OC events but the first ever virtual AGM has birthed a new hope. He hopes this can be the beginning of a new chapter for MCOBA events which sees OC's being able to participate or tune in live from all around the world.
That said, Ant is already planning for 2021 double-header Reunion!