Meet the Exec #5
Meet our Membership & Participation Team
The fifth and final edition of our Meet the Exec series sees us getting to know our Membership and Participation team.
This portfolio, although last, is all but least. Our membership and participation power trio are responsible for encouraging buy-in from new youth members from matric to tertiary. They drive and support our schoolboy mentorship program and work towards both increasing membership and emphasizing the value of the MCOBA's role to current members.
The three capable pairs of hands we've left this portfolio in are those of Patrick O'Connell, Thabiso Maphanga and Grant Reed. Let's learn a little more about them.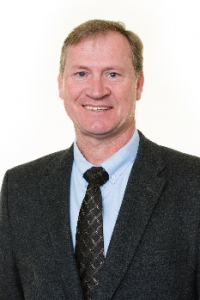 Patrick O'Connell
Patrick the 1989 vintage of College Old Boy who prides himself on his morality and the being ethical in all his dealings both personal and professional. Aside from loving the outdoors, interacting with nature and being able to enjoy almost any outdoor activity, Patrick says that as a big believer in the potential each person has, he is passionate about the growth of people and any role he can play in that process.
Patrick fondly recalls that he always had wonderful teachers who went above and beyond the call of duty despite that he and his peers didn't always make their jobs easy.
"I remember, for example, trying to weasel and talk my way out of trouble with the very stern Dudley Forde"
When asked what other fond memories he had of his time at College, Patrick had this to say, "of course, anyone who matriculated at College will think back with a smile on all the 6th form privileges we were made to wait 4 long years to enjoy."
Now, as a member of the MCOBA exec, Patrick's biggest wish for the MCOBA is to see an increase in youth involvement. He emphasised the importance of younger Old Boys needing to be more tightly woven into the fabric of the MCOBA, particularly in this fast-paced and quick changing world. Lastly, Patrick shared with us his aim to help the MCOBA tighten and grow membership overall and with particular focus on international members and branches, adding that this year's first ever virtual AGM was a good start!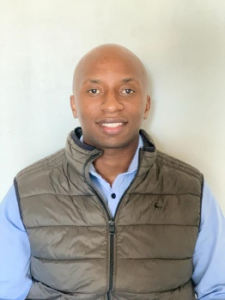 Thabiso Maphanga
Thabiso was born in Richmond and grew up between Umlazi (South of Durban) and Pietermaritzburg. After matriculating from College in 2006, he went on to spend his adult and career years in Cape Town (9 years) as an aspiring entrepreneur who holds business interests in media, marketing and transport. With so much on his plate, it's a wonder he has any down time, but when he isn't working or busy with his MCOBA portfolio, Thabiso enjoys long distance running, travelling and reading.
When asked what he misses most about being a College Boy, Thabiso responded by saying:
"The security of knowing that you are the best amongst the best. College brought out the ambition and competitiveness in all of us. We only had one goal in mind, and that was to give everything we had within us towards, and for, the school that we all held and still hold so dear."
Going forward, Thabiso will be looking to learn as much as he can from the older Old Boys so that he can impart what he knows to the guys that are just coming into the system. He says that there are so many different experiences amongst the Old Boys which can be turned into lessons, before adding that "the idea is to remain as relevant as possible in our community while maintaining the core values that created and maintain this strong camaraderie.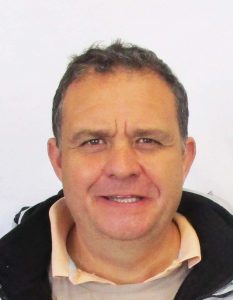 Grant Reed
Since matriculating from College in 1987 Grant has started both a family and a company. Grant and his wife Jane have two children, Janet and Andrew. Together the family live in the Midlands area where they run what is essentially an agricultural business which is both a butchery and a canning business.
Grant told us his first memory of College was going to Goldstones with his dad to watch the rugby. He particularly enjoyed watching the first XV charge onto Goldstones moments before their game. It's no surprise then that he was bubbling over with excitement when he finally got the chance to represent College on Goldstones himself. Grant even shared with us his dad's parting words as he dropped him off for his first day in second form, "he shook my hand and said 'get involved, get stuck in and you're going to love it' – he was right." By his own admission, the majority of Grant's fondest memories of his time at College are rugby related.
"Boot polishing, the butterflies, the banter, the change room, the smell of deep heat – finally kick off and as a rule more often than not celebrations would follow a couple of hours later. Of course those early rugby tours up to Saints in Joburg also built great memories…"
Above all else though, Grant's favourite thing about his time at College, he says, was the friendships made, the sharing of life's ups and downs, the laughter, the fun, the banter, the lessons learnt, the foundations laid. All of which he says have stayed with him to this day.
When asked what he plans to do for the MCOBA in his role on the exec, Grant highlighted that primarily the MCOBA's success is owed to collective effort from the exec as well as all its members. He continued to say that College, over the years, has given him far more than he could hope to repay an so his main aim is to add value where he can in the ever-changing environment that is the MCOBA and continue to build on the legacy of those who came before for the benefit of those still to come.