Meet the MCOBA Exec (2)
Featuring our Strategy team – Gary Banfield (OC1988) & Rob Warr (OC1992)
Last week, you met our President, Grant Little and our Vice-President, Robin Westley. This week, we continue our theme and are proud to introduce to you our Heads of Strategy: Gary Banfield and Rob Warr.
The Strategy Portfolio is absolutely key to ensure that MCOBA stays relevant and plan properly for the future. This means we need to build membership, serve membership and work with membership to support our investment strategy.
"A vision without a strategy remains an illusion". Lee Bolman
These gentlemen are the brains behind our strategic financial planning, as well as the MCOBA representation on the 100MforCollege Committee.
We asked each of the gentlemen questions about themselves and their roles: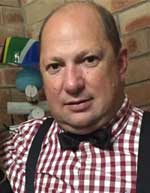 Gary Banfield matriculated in 1988. He is a Chartered Accountant by profession and is a Partner in the accounting and auditing firm, Colenbrander Incorporated. Despite his incredibly busy schedule, Gary is an active member of the College community. As part of the 2020 Exec, Gary represents MCOBA on strategic financial committees and offers astute guidance on investment policy and strategies.
Gary's true pride and joy is his wife, Kelli and his four beautiful children.
We asked Gary what he remembered most about his time as a College boy:
"I recall the great friendships made and the excitement of Saturday sport. The energy on Goldstones was always so electric. My heart goes out to all the current scholars who are missing that experience this year.
 I remember the true joy in those Saturday fixtures, and the determination and camaraderie shared by boys united by a common goal. I miss that special atmosphere; it truly is a lifetime memory!"
 Gary is committed to ensuring MCOBA takes a well thought-out, reasoned and strategic approach in all endeavors. By working collaboratively with key members of the Exec, and with guidance from the President, Gary is looking forward to implementation of strategies set to ensure MCOBA remains a strong brotherhood whilst being dynamic and relevant in 2020 and beyond.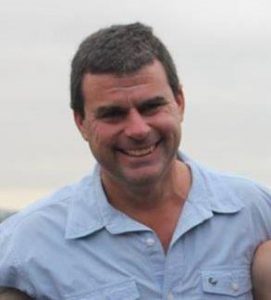 Rob Warr matriculated in 1992. He and his family live in PMB. Rob and his wife, Candice, have two children, Amber in 2nd form at Epworth and Ryan in 3rd form at College. Rob is a partner in his family construction company.
Rob brings a highly practical and hands on approach to a portfolio which can be very "paper based" – and is focused on bringing the strategy to life, and getting things done.
We asked Rob what he remembers most about his time at College:
"Being surrounded by friends and becoming part of a family and a brotherhood. We were taught the value of 'team spirit' and this value has served me well throughout life."
This is Rob's third year serving on the MCOBA Exec. He was nominated because of his incredible determination to give back.
Rob says: "As a scholar, I do not think I appreciated how much the College community did for me. As the years have gone by I have felt the need to return the favour, and to say thank you for all the opportunities that College has given me. It's been great to give of my time over the past few years that I have been on the Exec."
Rob also oversees MCOBA memorabilia and drives our strategy to grow our offerings. This is an exciting portfolio with much in the pipeline!
We thank Gary and Rob for their service.
Next week, we'll be introducing another two members of our 2020 Exec!