Meeting OC Staff #10
Meet Mike Dibben (OC 2008)
At the MCOBA, we are all about keeping Maritzburg College old boys connected to both the school and one another. However, some old collegians want to have an even stronger connection with the school, choosing to report to College each weekday morning as they did when they still adorned the mighty basher. These men are our old collegian staff members. Over the next few months, we will be getting to know these individuals. We will be finding out what they do for our school, catching up with what they have been up to since their school days, and asking a few fun questions. If you have any questions you would like to direct to any of our OC staff members, email the name of the staff member and your question to: oldboys@collegeoldboys.co.za and it may just be featured in their interview.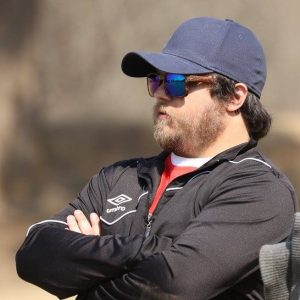 Michael Dibben (2008)
Mike matriculated from College in 2008 and went straight to university to study a BA, majoring in English and Psychology. He started coaching at College the year after finishing school and finally became a full-time staff member in 2012. Michael's official job title is IT Development Assistant, but he also teaches computer literacy, coaches cricket, and has been MIC of soccer for the last 7 years.
When he isn't working hard at College, Mike says he enjoys spending time with friends, cooking and trying new recipes. "I'm a relatively social person, but I've always had an interest in computers and technology. Been playing video games in some form since I can remember. So, if I'm not with my friends then you'll generally find me with a controller in my hand, playing PlayStation and shouting at my TV." Michael tells us. While Mike says he hardly remembers a time when he didn't have a computer or console around, his favourite subject in school was English and he always had a passion for writing.
We asked Michael three questions:
You're very involved with soccer at the school, what do you hope to see change/improve with Maritzburg College soccer?
I think Maritzburg College soccer has grown in leaps and bounds over the last 10 years or so. Mr Ben Bosch laid down a brilliant foundation that I was able to  build on immensely with the help of some impassioned OC's and external coaches. I hope to see the sport keep climbing the ranks in terms of recognition at the school. Hopefully it and other Cinderella sports will eventually sit atop the proverbial sporting tower alongside the top 3 sports at College and all other schools in the country. The players that I've had the honour of crossing paths with have achieved so much and I have no doubt that this will be a regular thing moving forward.
Having a father who is an OC and current staff member and following so closely in those footsteps, it's hard to imagine you taking a different path. If you weren't at College doing the work you do, what do you think you'd be doing? (what is your dream job?)
I had always wanted to play soccer professionally until I realised that there wasn't too much of a market for a goalkeeper standing at roughly 165cm tall, despite the ground clearance I could get! Once I came back down to reality, I wanted to be a journalist. Two of my passions are writing and having an opinion to force onto others (which is usually followed swiftly by a disapproving look or an argument!).
If you could go twenty years into the future, what do you think will be the biggest change at College?
College has come a long way with regards to equality but one thing I would hope to see is that the issues of inequality, which plague schools across the nation, are a thing of the past. I'm talking equality across the board: racial, religious, sporting, etc. Also, I hope inflation doesn't affect the price of burger zarms too badly. If there's one thing that every College boy deserves, apart from a top-notch education, it's a burger zarm.