Memories, Magic and Maritzburg College
Russell Comrie's Magical Memories of College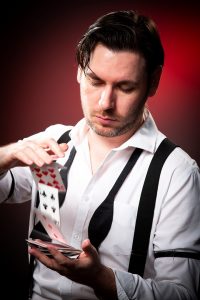 Murdo Miller (my physical science teacher) had an impish sense of humour. He'd set an experiment going — start with a beaker of this, add a few drops of that, gather round, boys, and watch closely — and then, when all eyes were on the beaker, he'd slip nonchalantly from the room. Sometimes we'd notice. More often than not, we'd miss the cue, and moments later a noxious and nauseating cloud would billow forth and we'd make a mad, spluttering dash for the door. Miller would be standing out there chuckling merrily.
I have many such memories.
Some years ago I was sharing school stories with a few friends from around the world, and was surprised to learn that most people suffer with at least a few bad teachers. I never did: some were prickly, some business-like, some inspiring, but all were excellent. It says a lot about College that we could take that for granted.
My name is Russell Comrie. I matriculated in 2000 and was Dux for that year. I studied at UKZN, then at the University of York in the UK, where I did my MA in Medieval Literature. I returned to South Africa, where I began writing for a living, first as a freelancer and then in the advertising industry. I'm currently the head of strategy at an independent agency, and live in Durban with my family.
Throughout it all I indulged my lifelong passion for magic. I'm a professional magician now, and the librarian of the South African Magical Society, Africa's oldest magicians' society (although, at 102 years old, it's more than fifty years younger than College). I perform most often for private parties, but in 2019 bc (that is, 'before covid') I put on a one-man theatre show, directed by Murray McGibbon, a fellow College old boy.
To me, magic is one of the most humanising arts, because (unlike many) it requires human connection to exist at all. A musician can play alone in a room; a painter can hang a picture in a gallery and walk away; but magic cannot exist unless both a magician and an audience work together to create it, moment by moment.
Magic has two parts: a seemingly impossible event and a secret method. The audience experiences the wonder of the impossible, but cannot see the beauty of the technique; the magician enjoys the beauty of the technique, but cannot experience the wonder of the impossible. Magic can only exist as a shared moment.
I take comfort in that thought, especially in such a difficult year. The world seems more and more polarised, self-reflection discomforts, the environment is on the brink of collapse, recession looms, and the global pandemic still rages. I take comfort in magic because it reminds me that there is wonder in the world, and that the path to reach it is through human connection.
When I arrived at Maritzburg College, I was afraid that there would be no room for someone like me. The school had a reputation for being a hierarchical, ritual-driven place where prefects reigned and rugby players were minor deities. That was true, to a certain extent, but I found that there was also space for me: someone who couldn't care less about sports or ritual but who wanted to read, to debate, and to sing.
College's motto is 'Pro Aris et Focis', 'for hearth and home'. Perhaps that sounds like a battle-cry, but having been there I see it as quite the opposite: it's a welcome, an invitation to join a diverse community and find a home in which to connect, to learn, to grow, and to thrive.
For more information about Russell, visit www.russellcomrie.com or email info@russellcomrie.com.