Message from Mauritius
Covid-19 has touched people in every country around the world, and our OCs from around the globe are reaching out, responding and sharing their stories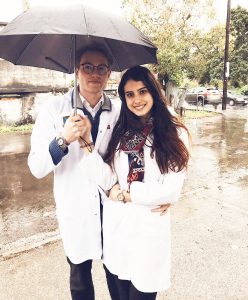 This message comes from Jared Robinson (Class of 2017)
It takes 20 seconds of hugging an individual for the brain to secrete the "cuddle" hormone oxytocin to aggrandize the feeling of wellbeing and love. It takes 20 seconds for a single red blood cell to travel to and from the heart. It takes a minimum of 20 seconds to reduce one's bacterial load when handwashing. The human brain makes subconscious decisions which are perceived as conscious decisions within 20 seconds. It took me 20 seconds two years ago to make a poignant decision which would change my life and those around me forever. Today, a decision you could make within 20 seconds could save lives.
I left College as nescient as they come. Dead set and tirelessly trying to control the inferno that burnt within my chest to follow my life long calling and ambition to study medicine.
As we all learn in life, I discovered that the world isn't always the utopia we dream it to be. Life isn't always fair and that one's best laid plans are habitually laid to waste. Months of failed attempts and rejections ensued and my heart grew weary for my dreams began to retrogress before my very eyes.
One day whilst flummoxed at the grim prospect of my future not progressing as planned the phone rang. This was followed by the most defining 20 seconds of my life. I had 2 weeks to leave my current university, uproot my entire life and move to a foreign country to pursue my medical studies.
On arrival at an introductory dinner I was charged at by a large foreign man who embraced me with both arms whilst bellowing: "COLLEGE! Welcome my brother for life." He was an Old Collegian who had somehow discovered that I too was an Old boy. That is when the true beauty, brotherhood and esprit de corps of our great institution revealed itself to me.
The subsequent 2 years have been the andragogy and preparation for this delineating moment during this current global pandemic and crisis. It has been the culmination of 2 years for this 20 seconds to save the world in 2020.  Physicians are trained in multiple disciplines for the preservation and betterment of the lives of their patients. COVID-19 has transfigured the above, and the fine balance between life and death is wielded by every single human. An action as simple as self-isolation may save hundreds if not thousands of lives.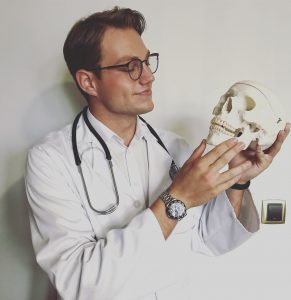 This period will test all, it does not distinguish between colour, race nor creed. It has and will continue to cause much unrest, fear, quandary and will habitually change our best laid plans. It is therefore our duty as Old Collegians to uphold and emanate the great lustre of our fine institution by being at the forefront of the war against COVID-19.
I enthuse you all to take those 20 seconds. Consider every avenue and exhaust all options before venturing out. Is it truly worth potentially exposing yourself or others to the virus? Let this be a defining juncture in your life to protect not only yourself and your loved ones but also to save the lives of thousands.
Do not be disheartened by the hardship but draw nearer to your fellow Collegians and stand firm in your faith. Together we are stronger and represent a force like no other. This very moment in time is history in the making, let us be praised by our future generations for our actions and not ridiculed.
Each and every College old boy has their memory of their final day at College woven into every fibre of their being. Stooped in an emotional amalgam of excitement and a deep longing to walk within those hallowed walls, but just one last time. This is a privilege we must afford our future generations.
 "We do it not because it is easy, but because it is hard."