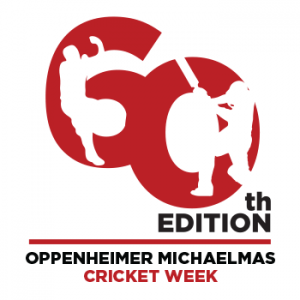 THE OPPENHEIMER MICHAELMAS CRICKET WEEK : 1959 – 2019
The Michaelmas Cricket Week has been a feature of the South African cricket season for 60 years. Prior to the inception of Michaelmas Cricket Week, other school cricket festivals had taken place; one was held in Grahamstown as far back as 1898, and an inter-schools week was held in Durban in 1925, in which four Natal and four Transvaal schools took part. There was, of course, the Offord Cricket Week in Natal, which was played annually from December 1932 until December 1993 under the auspices of the Natal Cricket Association. In 1994 the Offord Week format changed quite radically, in that all teams participating were composite sides drawn from regions around Natal, and the former independent school team players were selected for one or more of these teams. Other provinces have imitated the Offord Week concept and in recent years several 'invitation' festivals, such as the Michaelmas Week, have been established. However, the Michaelmas Invitation Week is the oldest 'private' festival cricket week. It has been held annually since 1959 (except in 1970) and the 2019 Week will be the sixtieth.
The first Week was held from September 28th to October 1st in 1959. The late Mr LCW Theobald, who was Master-in-Charge of Cricket at DHS from 1949 to 1967 and the late Mr RM Chambers of Maritzburg College were jointly responsible for the foundation of the Week and its organisation for the first six years. At first, four schools took part; the two host schools with KES and Jeppe. The schools played each other on the first three days and on the last day matches were played against DJ McGlew's XI, the Penguins CC (from Port Elizabeth), Richmond CC and Wartburg CC.
In the first four Weeks, the schools played against Men's Country Districts XI's from the Natal Midlands areas of Eston, Howick, Greytown, Wartburg, Richmond and Nelsrust. Furthermore, in 1960 and 1961, DHS and Maritzburg College joined forces and fielded two combined teams under the two school captains, i.e. Clarkson's XI and Sharratt's XI and in 1960 these teams even played each other. At the same time St John's joined the Week in 1960 and a combined Transvaal Schools team played against Maritzburg College and DHS in 1962. It was not until 1963 that the Week became an entirely schools' affair, with six teams, including Michaelhouse, Combined Midlands Schools, KES and Pretoria Boys High School. In 1964, the schools invited were Kearsney, Combined Midlands, Queen's College and KES.
In 1965 the Week assumed the format which was to remain unchanged until 1980, i.e. ten teams, five from Natal playing against five from other provinces. The five Natal Schools remained virtually constant since Glenwood replaced Kearsney in 1967. As for the others, invitations have been extended to a number of regular visitors. In 1980, the total number of teams was increased to twelve, six 'local' and six from 'abroad'. This year the number of participating sides is at 20, a far cry from 1959 when only four schools were involved. Cricket South Africa have again sent a composite side from their Talent Acceleration Programme (TAP) this year to do battle against four top schoolboy sides. The addition of the CSA TAP team into the Oppenheimer Michaelmas Week of late has enriched the week and is a strong link for the Week in supporting the development of players and programmes of Cricket South Africa. The CSA TAP team have significant depth and matches are testing many of the teams at the Week.  
The following schools have participated in Michaelmas Week at one time or another. (The number of previous Weeks attended is reflected in brackets.)
KWAZULU-NATAL TEAMS & INVITATIONAL TEAMS
Maritzburg College (59 Weeks)

Durban High School (58)

Glenwood High School (49)

Hilton College (48)

Michaelhouse (46)

Kearsney College (26)

Westville Boys' High School (22)

Alexandra High School (14)

St Charles College (15)

Natal Development XI (6)

KwaZulu-Natal Development XI (4)

Northwood School (7)

Clifton School (5)

CSA (TAP) Invitational XI (4)

Northlands Boys High School (1)

Combined Midlands Schools (1)
INTERNATIONAL
The King's School

The Scots College (Sydney, Australia)

Indian XI (New Delhi)

Palmerston North Boys' High School (1)

Westlake Boys High School (4)

Taurang Boys College (all New Zealand)
OTHER PROVINCES
King Edward VII School (KES) (53 Weeks)

Pretoria Boys High School (PBHS) (51)

Grey College (29)

Afrikaanse Hoër Seunskool (Affies) (26)

St Stithians College (19)

St John's College (19)

Parktown Boys' High School (10)

Hudson Park High School (10)

St Alban's College (6)

St David's Marist Inanda (4)

St Andrew's College (Grahamstown) (6)

Jeppe High School for Boys (13)

Potchefstroom Boys' High School

Queen's College

B

ishops Diocesan College

Rondebosch Boys' High School

Graeme College High School for Boys

South African College High School (SACS)

Dale College, Grey High School

Woodridge College

Gauteng Cricket Board Youth XI

Eastern Province Development XI

St Andrew's School (Bloemfontein)

Hoërskool Waterkloof

Lowveld Invitation XI 

Griquas' Development XI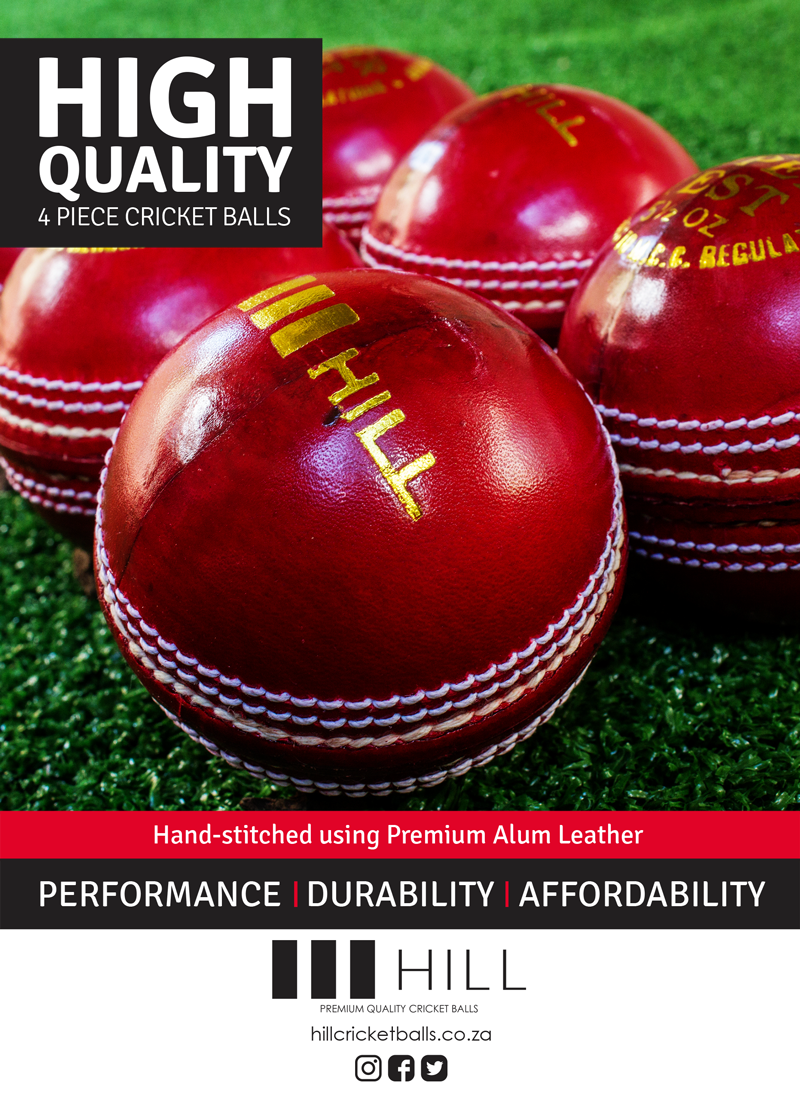 In the early years, the visiting teams stayed in local hotels but later accommodation for all was made available at Maritzburg College. It is a wish of this cricket week to try and have all teams residing in one of the Boarding Establishments – we have all gathered to play cricket, renew friendships and make new acquaintances.
As may be expected, costs have risen enormously over the years. Visiting teams in particular, have had to bear increasingly heavy transport costs. Towards the end of the seventies, the future of the Week, as we know it, was in some jeopardy owing to the increased financial burden. It was in 1979 that Metropolitan Homes Trust in Pietermaritzburg came forward with the money to ensure that the Week could proceed without undue financial hardship to the players involved. That company sponsored six Michaelmas Weeks and we are very grateful for its generosity and friendliness over that period.
When, early in 1984, Metropolitan Homes Trust found that it could no longer find the money to continue the sponsorship, the future of the Week again became a matter of grave concern. It was then that First National Bank agreed to take over the sponsorship. In 1985, the first First National Bank Michaelmas Invitation Cricket Week was held at Maritzburg College and, at the sponsor's request, the Week moved to Johannesburg and King Edward VII School for the only time in 1987. This was probably fortuitous as Pietermaritzburg had some of its worst floods in living memory. In 1988 the Week moved back to Pietermaritzburg and this coincided with the 125th Anniversary of Maritzburg College. All in all, First National sponsored ten Michaelmas Weeks for which the organisers will be eternally grateful. The role played by Mr Ian Dixon and Jackie McGlew in securing the sponsorship for as long as it was maintained, must be  acknowledged.
The catering firm, Kagiso Khulani Supervision Food Services, took over the sponsorship of the Week during their six- year tenure as school caterers. Mandate Meal Management (Pty) Ltd, who were school caterers in 2001 and 2002, sponsored the Week during those years.  In 2003 the sponsors were Jackson's Sports and Gunn and Moore.
Mr Jonathan Oppenheimer is sponsoring the Week again this year, as he has done since 2004, making this the longest sponsorship period in the history of the Week. This enables us to keep the costs to the players down to a reasonable level. We are indebted to Mr Oppenheimer for his continued interest in schoolboy cricket. The support and generosity from Mr Oppenheimer shows his passion for cricket in South Africa and the development of the game in our country. 
Our school caterer since 2003, Heather Lawson (of Granny Mac's) has very generously sponsored the Managers' Dinner each year, and this year is no exception. Heather is a great friend of Maritzburg College and we appreciate her financial support enormously.