Message from Chris Luman (Maritzburg College Headmaster)
May I extend a warm welcome to the 22 schools – players, coaches, managers and   supporters – attending the 60th Michaelmas Cricket Week. 
We acknowledge the very generous sponsorship of Jonathan Oppenheimer, an ardent cricket follower. This money is used, in part, to keep the tournament costs as low as possible and our sincere thanks go to Jonathan. 
The Michaelmas Cricket Week is the oldest cricket Week in South Africa and we are proud of the list of past schoolboys who have gone on to play on the bigger stage, be it at Provincial, Franchise or International level. The sustainable development of young cricketers at every level remains critical to the successful future of cricket in our country and the Michaelmas Cricket Week continues to play an important role in the development and showcasing of young talent. 
To every player attending, you have been given a wonderful opportunity to participate in this prestigious cricket event. I invite you to make the most of this occasion to improve your own cricket, to contribute to your respective teams and to foster lasting friendships, both on and off the pitch, with your fellow cricketers. The four days are not only about cricket, but also about renewing friendships. There is a genuine camaraderie amongst both the boys and the coaches and it is a wonderful to watch how they share in each other's cricketing trials and tribulations.
I also take this opportunity to acknowledge and thank most sincerely the staff of Maritzburg College, who spend hours on overall organisation behind the scenes, catering and preparation of the grounds to ensure that the Week runs smoothly. Their commitment to College is sincerely appreciated.
It remains both a pleasure and privilege to be associated with the Michaelmas Cricket Week, and I wish all the organisers, players and supporters an enjoyable and competitive four days of cricket.
Chris Luman
HEADMASTER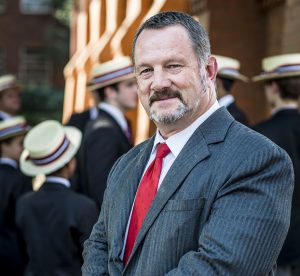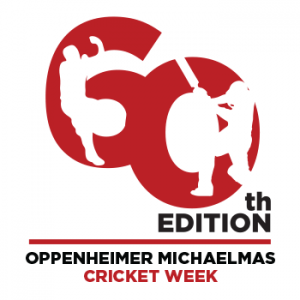 Message from Jonathan Oppenheimer
Writing this message, it is always with pleasure that I reflect on the Michaelmas Cricket Week. Reaching six decades of commitment is a great achievement. It is always incredibly evident that the dedication of those organising the Week and their desire to provide a high-quality experience for all participants does not fade. I also notice, with each passing year, a growth and innovation to use the Michaelmas Cricket Week platform to inspire, support and develop different elements of the game – from umpires to players, coaches and parents.  I have no doubt the 60th Michaelmas Cricket Week will be a great success as always, and I am proud and grateful to be able to support such an event.
Wishing you a wonderful cricket week filled with spirit. Play with honour, support like it is the world cup, and maximise this opportunity that is available to you.
ACKNOWLEGEMENT OF OUR SPONSORS
Thanks are extended to the following companies and individuals who made this Week possible.
MAJOR SPONSOR: Mr Jonathan Oppenheimer
SPONSORSHIP OF MATCH BALLS: Mr Stuart Hill and Mr Francois Vermaak
BEAUMONT ESTON FARMERS CLUB CRICKET GROUNDS & CATERING: Mr Scott Hosking and Mrs Carola Manke
COLLEGIANS CLUB CRICKET GROUNDS & CATERING: Mr Peter Wardell and Mrs Sue Fincham
RICHMOND (NATAL) COUNTRY CLUB CRICKET GROUNDS & CATERING: Mr Pat Foley
ST CHARLES COLLEGE CRICKET OVAL, CATERING: Mr Allen van Blerk (Headmaster)
HILTON COLLEGE CRICKET OVAL & CATERING: Mr George Harris (Headmaster)
KZN INLAND CRICKET UNION MARITZBURG CRICKET OVAL: Mr Ritesh Ramjee
UMPIRE POOL MANAGER: Mr Mike Walstenhome
MEDIA LIAISON: Mr Jonathan Cook
GRANNY MAC'S CATERING: Mrs Heather Lawson and her Kitchen Staff
MARITZBURG COLLEGE STAFF: Messrs Ken Hackland and Dave Veitch (and their maintenance and grounds staff)