OC YuppieChef Success Story
Old Collegian Clinches The Deal of a Lifetime!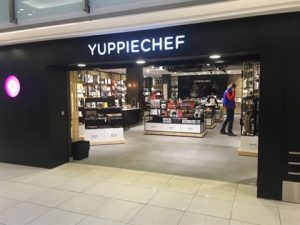 Yuppiechef is South Africa's premiere kitchen and homeware store. From its humble beginnings which saw two friends selling kitchen products online in 2006 to being on the brink of a R460 million rand deal with the Mr Price Group just 15 years later, Yuppiechef is a real South African triumph.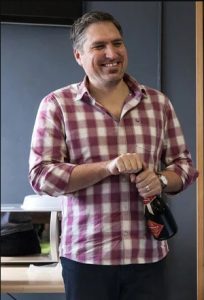 Director and co-founder of the now powerhouse company, Shane Dryden, is a Maritzburg College Old Boy and agreed to chat to us a bit about his time at the school and the incredible achievement that is Yuppiechef.
Along with having used his experience in design, branding, and product development to become one of the most successful entrepreneurs this country has produced, Shane is also a family man. He and his wife of 25 years have raised two children who are almost 22 and 20 years old.
Shane matriculated from the school in 1992, a tricky time when the country was riddled with uncertainty about what the future held. In fact, Shane recalls many of his classmates immigrating post-matric as a result. However, the College campus seemed impenetrable by the precariousness of the outside world. In fact, Shane recalls fondly, attending his favourite subject, art, with some of his best friends, "we spent long hours listening to Metallica." Outside of the classroom, Shane told us that cycling was one of his favourite sports despite it not being recognised by College as an official sport at the time; something, which Shane is undoubtedly glad has changed, as cycling at College continues to grow from strength to strength.
Shane says his time at College taught him some hard lessons about perseverance and getting through challenging times. "I wasn't a huge fan of school to be honest and College wasn't always the easiest place to be" but life, and business in particular are seldom easy and Shane credits College for having taught him to keep pushing even in the most difficult of situations. He says that if he could redo his time at College, he would take things a lot less seriously. "High school is a small part of your life, but it comes at such a critical time and it has the ability to set you on a path that in the future can be quite difficult to change." Having admittedly spent too much time worrying about school, Shane says if he had relaxed a little, he would have enjoyed the ride a lot more. It is for that reason, he says, that he's made a real effort to reconnect with old schoolmates and be an active participant in OC reunions and events. The nature of the brotherhood between College boys, however, is such that no amount of time or space can sever that bond.
We asked Shane a few targeted questions:
Please briefly tell us how the idea of Yuppiechef came about?
My business partner, Andrew Smith (Hilton College 1998) and I were building websites for other people and wanted to do something for ourselves. We started selling electric bug zapping tennis rackets and country flags online and then later in 2006 decided to sell world famous kitchen tools. My work experience week at Maritzburg College was at 'Catering & Hire' so I definitely had a love for cooking from an early age. We started in Andrew's lounge in Plumstead, Cape Town with no money and zero retail experience. It took us almost 5 years before we could draw a full salary from Yuppiechef, this was not an overnight success by any means!
Do you enjoy cooking?
I really do enjoy cooking, but I think I enjoy the tools and equipment more!
What do you think has been the secret behind the exponential growth and success of Yuppiechef?
We have treated our customers the way that we would want to be treated right from the start. We have obsessed over the customer experience and relied heavily on 'word of mouth' marketing. The details mattered immensely and we built for the long-term.
In what way, if any, do you think going to College prepared you to face all the challenges of starting and running a company?
I don't think I was a very good College student to be honest. I wasn't a 1st Team sports player and I certainly wasn't an academic. The most important community for me at College was the very unofficial cycling community. We were a band of brothers (with shaved legs), passionate about the sport and very much going against the flow. This community spanned different grades and age groups, but we had a common purpose and we found real friendship and camaraderie on the track and tar roads. Business for me has been about creating something that is not like anything else and essentially going against the flow. There is a lot of average in the world, and one thing that Covid has taught me, is that average does not last.
Do you have any advice for aspiring OC entrepreneurs?
You may get to a place where you feel like you need outside help because you "don't have what it takes to take your business to the next level". If you find yourself saying this then you mostly likely need to go on a nice holiday and get some rest, not take on an investor or find someone to come and run your business! You have what it takes! No one knows your business like you do – just take the time to learn the skills you need and you will get there. Be patient.
What's next for you?
Andrew and I will be staying in the business post the deal with the Mr Price Group. We have a lot to do, many more stores to open and a few more chapters in our book still to write.