Tribute to ex-College Staff Member
Julian Charles d'Anyers Willis 1945 – 2020
The following is a tribute to Julian Willis written by Philip Powell (OC 1982)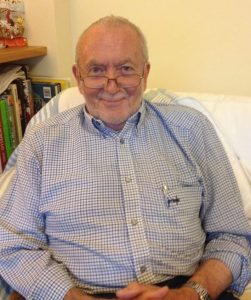 The father of modern Turkey Kemal Ataturk observed that a teacher is like a candle; it consumes itself to light the way for others. Julian Willis, fondly known to generations of schoolboys as "Chunky", gave selflessly of himself in their education and like the candle, has been consumed by the incredible light he emitted during a rich and eventful life.
Julian's larger than life personality, many eccentricities, wicked sense of humour and a razor-sharp intellect made him a formidable school master who challenged his pupils at every turn to explore the unknown and challenge orthodoxy. Both in and out of the classroom he extended an extraordinary level of care to individual students, having a special talent for reaching out to those boys struggling to make sense of their transition to manhood. I was privileged to have Julian as my Sixth Form Master. On the first day he closed the classroom door and after introducing himself with some wry references to the many legends surrounding him (more of that later), he gave us his home telephone number and enjoined us to make him our first call if we ever got into real trouble – with the one caveat that Sunday afternoons were devoted exclusively to the needs of Mrs Willis…. I knew then that this year was going to be different.
His lessons were unorthodox to say the least, peppered with Latin and French quotes and delivered in his booming voice supported by numerous intriguing "props" to make his point. Discipline was equally unconventional; a classmate who fell asleep at his desk woke to find Chunky's clasp knife quivering in the desk inches from his head, he insisted that we wrote our own monthly progress reports to our parents (subject to the "peer review" of the class) and when I ducked out of school to sample a batch of home brew and fell asleep as a consequence missing his lesson, insisted that my punishment was to bring him a bottle of my concoction. My year with him coincided with the Falklands War, and we eagerly followed the progress of the conflict on a large map and I never forget him reading Brian Hanrahan's now famous dispatch "I counted them all out and I counted them all back" in his trademark cut-glass accent.
I would like to say something about the pivotal role Julian played in my life beyond school, applying for and securing a bursary for my university studies (without my knowledge) and supporting me with textbooks in an intervention to prevent me from leaving South Africa to pursue a military career in the UK. Julian became a valued friend, confidant and mentor, was much loved by my wife Anthea (whom he once accompanied up the Midlands Meander introducing as his distant cousin from India, the Princess Rania) and our daughter Rhonnie for whom he was the nearest thing to a godfather. He travelled to the UK to celebrate his sixtieth birthday with us (he treated himself to a reproduction Roman centurion's helmet to teach Latin in) and we were privileged to accompany him to the marriage of his son Tim some years later.
I personally owe so much to Julian, he awakened a passion for photography, gardening, classical music and fuelled my love of books. He shared my great interest in African history, literature, culture and art and encouraged my fascination with Zulu history and culture, penning a beautiful poem on the anniversary of the great battle of Isandlwana in 1979 that touched me deeply.
"Thirsty earth, this red earth
Which drank the blood of our fore-fathers
When yours washed spears in British flesh
And mine fired volleys into impi ranks.
One day we both shall sleep together
Brothers underneath the sun."
Julian taught me the value of a good pair of English brogues, a tweed jacket and moleskins – his impeccable dress sense was legendry and his generosity unequalled and unorthodox. When I survived a shooting incident in the early nineties, he arrived at the hospital with words of practical advice about recovering from gunshot wounds and presented me with a Mini14 Ruger assault rifle. But more than anything, I must thank him for teaching me to challenge all conventional thinking, the importance of good manners and to always be true to myself. It is therefore poignant that soon after I called him on the morning of the 15th of July to wish him a happy 75th birthday, he passed away peacefully in his home in Nottingham Road with a glass of red wine next to him and an unlit cigarette in his hand. I suspect I was the last person to speak to him and in his indomitable style he never let on that he was breathing his last and his brilliant light was extinguished. I am grateful to have had this last opportunity to speak to him before his passing.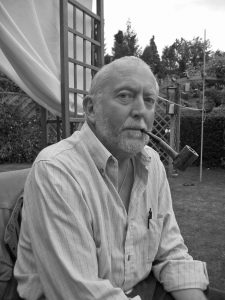 Julian Charles d'Anyers Willis was born on 15 July 1945, the youngest son of Ursula (only daughter of Brigadier-General Sir Robert Harvey Kearsley KCVO CMG DSO) and Charles d'Anyers Willis at Fineshade Abbey near Kettering, Northamptonshire. Julian's father Charles (who served in the Coldstream Guards) tragically passed away in 1961 when he was only 14. Julian was educated at Eton College, the source of later myths attached to him before moving to South Africa when he was 19 accompanying his mother when she married Major E. J. FitzGerald who farmed at Granton (now Old Halliwell) on the Giant's Castle Road. The Natal Midlands was to be his home for much of his life.
After arriving in South Africa, he studied at the University of Natal Durban (Ba Hons and UED), working in the wine trade and journalism before taking a teaching post as an English master at Glenwood. He met his first wife primary school teacher Gillian (nee Smith) and they were married in 1972. Their first son, Sean, was born in Durban in 1974 and his second son, Timothy, two years later in Pietermaritzburg. By then Jules had moved to take up a teaching post in the Maritzburg College English Department, where his dapper physique, booming voice and resolute stride, in that fine tradition of irony attached to the granting of teachers' nicknames, earned him the moniker "Chunky".
Chunky soon became part of the rich tapestry of College life as a gifted English teacher, coach in the shooting team, avid school photographer and editor of that annual encyclopaedia of all things College, the Maritzburg College Magazine. As is always the case with College boys, infinitely inventive minds wove a rich fabric of mythology around him which entered into the lore of the school as gospel. A mercenary in the Congo rescuing nuns, a dangerous special forces operator (given added credence by his service with Umkomaas Commando at the time) and former head boy at Eton were all important elements of the "Chunky Willis" legend!
Julian moved on to take up a teaching post at Michaelhouse were he once again made an indelible mark on the lives of many boys, reportedly serving as part inspiration for the fictional schoolmaster "The Guv", in the successful Spud novels penned by one of his pupils and later played by John Cleese in the film. He spent 8 years at Michaelhouse in which he successfully ran the debating society, played a leading role in the school dramatic productions, produced the Literary Society magazine and coached tennis. This period of his life was not without tragedy, his marriage to Gillian ended in divorce, he went on to marry Judy (nee Fraser) in 1988 who tragically passed away after only a few years and survived a car accident that left him partially paralysed.
After a brief hiatus in the UK to care for his aged mother Ursula, Julian returned to South Africa to teach at Weston College where he taught until he retired. He assisted as a volunteer in schools in both Gauteng and the KZN Midlands during his retirement and continued to serve the community as a volunteer for various community projects including service in the Umkomaas Commando. He lived to see both of his sons happily married and the birth of his grandchildren to whom he was a devoted grandfather. Julian lived in Nottingham Road until his passing on the 15th of July the day of his 75th birthday. He leaves his ex-wife Gillian and sons Sean and Tim.