Visit to College by Professor Jonathan Jansen
Challenging how we think and deal with life…
This week we were fortunate to host Professor Jonathan Jansen (former Rector and vice chancellor at the University of the Free State) to the College campus.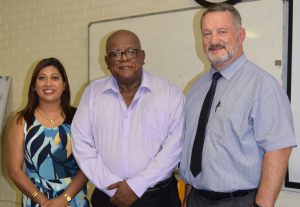 One of our Marketing team, Wandile Shange shared his views on Prof Jansen's address to the boys…
"Boys and staff members enjoyed listening to Prof Jansen's intriguing talk.
He touched on a few interesting and controversial topics that affect our educational system and other areas in our country. He mentioned things like how children are being taught in an environment that expects them to do badly because of the pass marks and the way teachers expect their learners to fail subjects. He also mentioned the importance of things like human decency and respect, treating other people well and dealing with the challenges of racial segregation. Prof Jansen spoke about how we as children were excited about going to school when we were young, but that as we grow up we end up dreading it. He believes this is because the educational system in our country expects us to achieve mediocre results.
His talk was very inspirational and I'm sure the boys took notice of the things he spoke about and how they affect us and our country."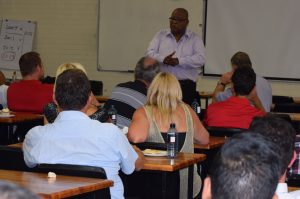 Prof Jansen also spoke to staff about the need to help our boys recognise and face the many challenges that lie ahead, encouraging them to look for different routes to achieve their goals, and to explore new thinking and ideas.  This is a country with a very diverse culture and complex history which continue to constrain and challenge our youth. Our boys will need to learn to think differently, and change their perspectives, and we as a school need to support them.