Welcome to 2020
From the Headmasters Desk
We welcome all our boys and parents back to College for 2020, and especially those joining us for the first time. We hope that you have a happy journey with the College family. We also welcome a number of new staff to our campus this year (more under Latest Staff).
A reminder of our School wide goals for 2020:
To provide a foundation for College boys based on character education and the core values
To foster a growth mind-set amongst staff and pupils
To continually enhance effective and meaningful communication with all stake holders
To continue to promote transformation and social awareness within the College Community
In the first week back of the term we focussed on CHARACTER
How can you show your character at College?
Make use of the opportunities at College and attempt as many academic, sporting and cultural pursuits as possible, because that is how you will find out what you really love doing. Passion for a subject, sport or cultural activity is the greatest motivator of all.
Give everything your best shot but accept that you cannot be good at everything. They say it takes 10 years to become successful in any one field.
Accept constructive criticism as the way to make yourself better at what you are attempting. Become your own coach and be tough on yourself. Confucius teaches that perfection can be reached through practice and effort.
Understand that it is effort that truly makes the difference. Perserverance and hard work will guarantee success.
Take on challenges. Everyone who succeeds puts in hours of work. The harder they work the more they succeed.
Learn from your failures. Thomas Edison, one of the greatest inventors said,' Most of life's failures are people who did not realise how close they were to success when they gave up.' He also said success is 1% brilliance and 99% perspiration.
Be optimistic. Set your goals and believe you will achieve them.
Finally remember the 10 year rule: At the end of the next ten years, where are you going to be? What will you be good at? What will you have accomplished
On behalf of the staff and the Executive we wish all out boys and parents a happy and successful year ahead.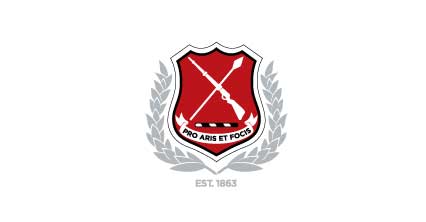 Dear Parents and Guardians, We are very pleased to share the 2019 National Senior Certificate results as the Form 6 class of 2019 have done ...
Read More