Open Days at Maritzburg College
At Maritzburg College, we know a thing or two about educating boys! Over the past century and a half, we have established ourselves as one of the leading South African boys' schools, whose community manifests a strong sense of pride and belonging.
Come and find out more about what Maritzburg College has to offer your son.
Upcoming Open Days
16th February 2021 (At Capacity)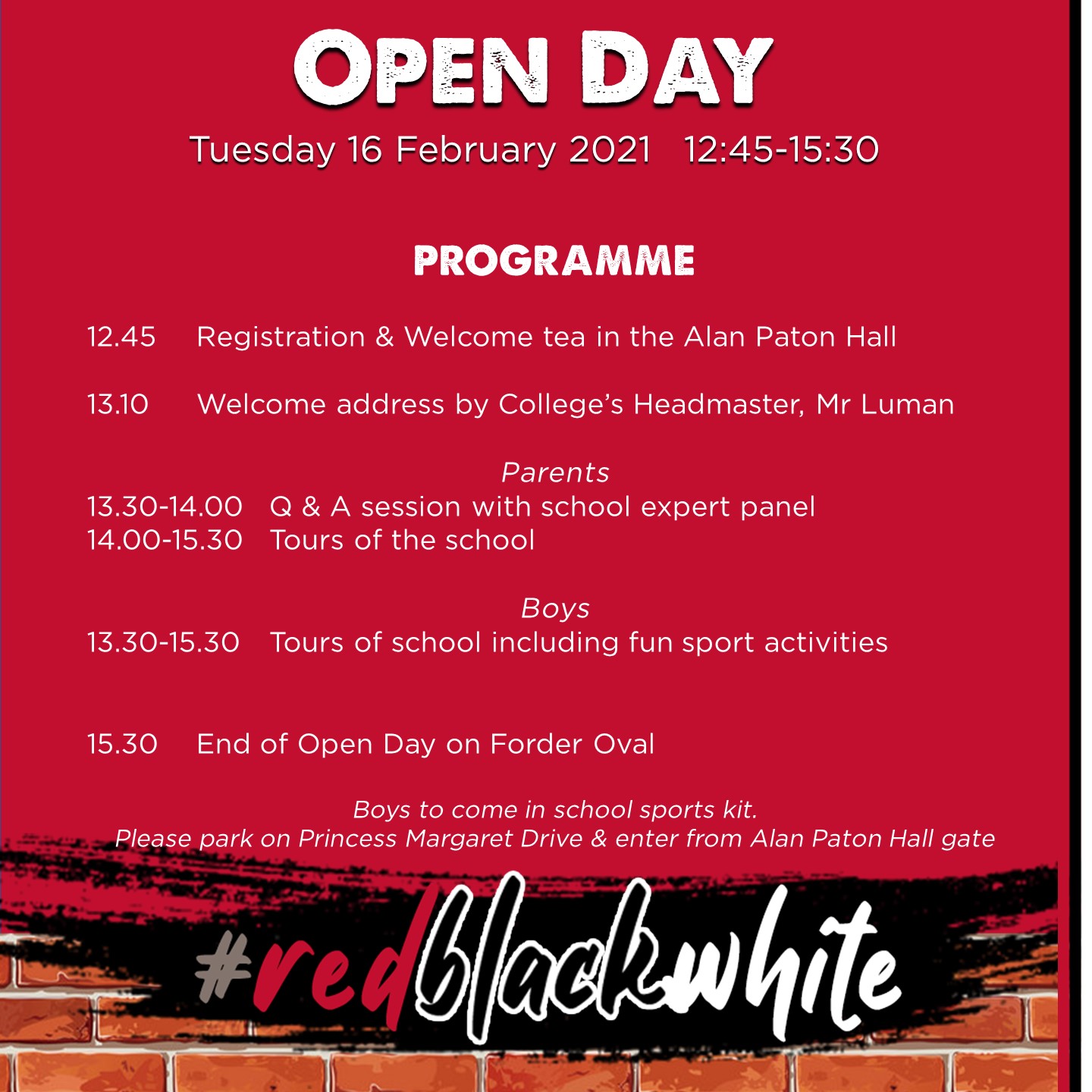 In a modern world that at times shows some neglect for the virtues of character, Maritzburg College has retained an unashamed focus on its core values of HONESTY, INTEGRITY, COURAGE, SELF-DISCIPLINE, COMMITMENT and RESPECT, which all College boys are expected to embrace and live out each day.
We host a number of Open Days at Maritzburg College. At our Open Days, you will hear from our Headmaster and other staff members as well as some current College boys who will explain what College means to them. Tours of our campus to follow.