NSC Results 2018
From the Headmaster's Desk NSC Results 2018 
Dear Parents, Guardians, Boys and College Community
Congratulations to the Matric Class of 2018
Maritzburg College prides itself on preparing each of our boys for their futures through a well-rounded holistic and excellent education experience. Academic achievement is one critically important aspect of this – traditionally measured by examination results. Of course there are many others that we recognise and celebrate as part of the College journey, including living out our core values and displaying qualities of
leadership, humility, commitment, perseverance and empathy. At College, while we highlight the achievements of our top pupils, we also celebrate with pride the individual achievements of every pupil. We also acknowledge the vital role played by the many people who have taught, mentored, supported and encouraged our boys over the last 5 years. Our sincere appreciation and thanks to the dedicated staff who
supported these young men so completely.
We are especially proud of the Class of 2018 who have proven themselves to have become exceptional young men, reflected through their remarkable academic achievements:
Maritzburg College Matric Results in Summary:
100% pass rate
90.6% of our matriculants have achieved a Bachelor's Degree pass
327 subject distinctions
30 boys received four distinctions or more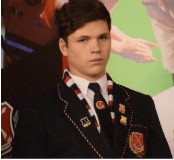 Special mention must be made of our 2018 Dux Cameron Hollaway (ENGHL 78, AFRFA 92, MATH 92, LIFE 86, ACCOUNTING 98, LFSC 92, PHSC 97) who placed second in Quintile 5 schools in the district.
Thirty of our boys achieved 4 or more Distinctions, and 6 boys obtained 7
Distinctions. These are significant achievements and we are immensely proud of
our boys!
Our top achievers for 2018 are:
| | |
| --- | --- |
| 7 Distinctions | Bayat MR, Bridglall S , Govender N, Moroney TS, Reeves M, Van Heerden MA   |
| 6 Distinctions | Bookan T, Bradford AS, Clacey WH, Govender L, Holloway C, Kidd PG, Naidu D, Wood BG |
| 5 Distinctions | Beekrum C, Clacey JH, Croudace DC, Dhayaram D, Hlongwane MK, Hoffman CA, Malani M, Mpontshane NS, Piek J |
| 4 Distinctions | Barrett KB, Bilbrough JR, Bower C, Campbell J, Marshall MN, Tooke CG, Welch NP |
| 3 Distinctions | Abel ML, Anderson TG, Bayat M, Edwards DB, Haasbroek NL, Hlubi AZ, Janse Van Rensburg C, Ngubane SJ, Ntsele LO, Reich WL, Tarr KA |
7 Distinctions:
Bayat MR (ENGHL 84, AFRFA 93, MATH 84, LIFE 88, ACCN 95, LFSC 92, PHSC 92 )
Bridglall S (ENGHL 82, AFRFA 87, MATH 80, EGD 81, LIFE 87, PHSC 80, MUSIC 83)
Govender N (ENGHL 79, AFRFA 90, MATH 90, LIFE 83, ACCN 95, EGD 93, IT 88, PHSC 89)
Moroney TS (ENGHL 86, AFRFA 93, MATH 86, LIFE 84, ACCN 85, ECON 89, LFSC 91)
Reeves M (ENGHL 80, AFRFA 80, MATH 86, LIFE 85, ACCN 97, ECON 86, GEO 84)
van Heerden MA (ENGHL 83, AFRFA 91, MATH 91, LIFE 92, ECON 85, GEO 93, PHSC 93)
College's Class of 2018 achieved 327 subject distinctions and with the following boys being placed first in their respective subjects:
SUBJ 1 st Position
ACCN             B Wood (99%)

AFRFA           MR Bayat, C Beekrum & TS Moroney (93%)
BUSTU           M Bayat & B Noble (78%)
CATN             L Charles (85%)
DRAM            IG Ndlela (81%)
ECON             L Govender (94%)
EGD               MN Marshall (96%)
ENGHL          C Beekrum (87%)
GEOG            MA Van Heerden (93%)
HIST              WH Clacey & P Kidd (95%)
INFT              N Govender (88%)
LIFE               C Beekrum (95%)
LFSC              J Piek (95%)
MATH           B Wood (93%)
MLIT             JD Allen (90%)
MUSIC          S Bridglall (83%)
PHSC            C Hollaway (97%)
VSLA            J Bilbrough (93%)
ZULFA        NS Mpontshane (94%)
We take this opportunity to wish the class of 2018 well in their future endeavours and thank them once again for their contribution to College.
CJ Luman                                                      J Finnie
Headmaster                                Deputy Headmaster [Academics]