Maritzburg College School Magazines
Our school magazines, dating back to 1888, have been digitized and can be accessed on:
School Magazines since 1888
Please let us know whether you find the website useful and user-friendly.
The Maritzburg College Museum
Maritzburg College has a long and proud history, dating back to 1863. It was only in 1988, during the 125th anniversary of the founding of the school, that a dedicated museum in which to showcase this proud history was created by Simon Haw and Richard Frame – two history teachers at Maritzburg College. Boys of the Special History Society were also involved in the project.
The College Museum is open, during school terms, every Monday – Wednesday: 09:00 – 12:00 and on the first and third Friday and the second and fourth Thursday of the month: 09:00 – 12:00. When there are major sporting events hosted at Maritzburg College, the Museum is also open on a Saturday morning.
The College Museum was opened on 2 February 1988 by the District Inspector of Education, Dr M.Schroenn.
The Museum was originally located in a workshop behind the library. Later, it moved to the present armoury and later still to the old woodwork shop, which now houses the boardroom. In 2013, the Museum was allocated a permanent home in the Old Gymnasium and a completely refurbished museum was opened by Ron Jury, previous Headmaster of College, on 28 February 2013 as part of the 150th anniversary celebrations.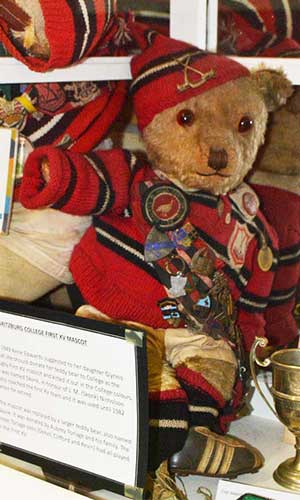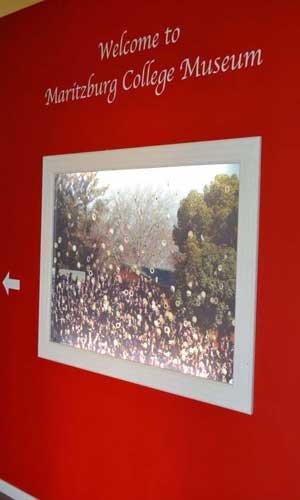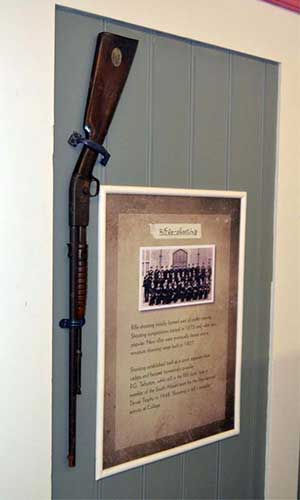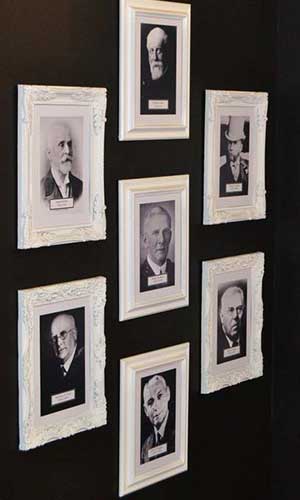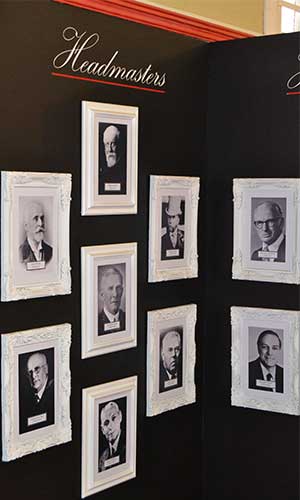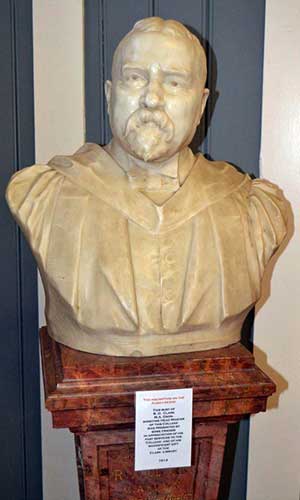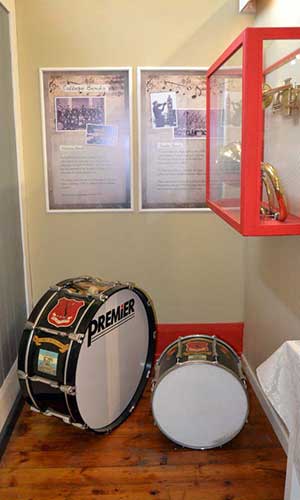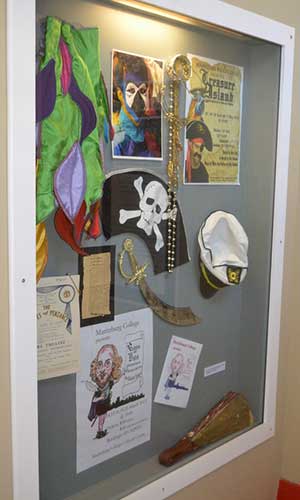 The Concept of the College Museum
The aim of the Museum Committee was to create a museum that would appeal both to Old Boys and the present generation. The museum design is therefore modern, making use of bright colours and interactive technology, but retains a sense of history with traditional display panels still being used. Instead of displaying College's history under each Headmaster, various themes were identified, such as the early history of the school, discipline, traditions, the brass band, sport, College Characters, etc. A visitor can also see and listen to JM "Skonk" Nicholson talking about his days at College.
The 'touch table' is very popular with the younger generations as it offers an interactive experience, using both sound and imagery to feature the history of sport at College. The Museum Committee is dedicated to maintaining this facility, continually updating displays with more recent history.
Maritzburg College Museum Donations
The Museum welcomes donations relating to the history of College and the Old Boys' Association, not only items which have belonged to prominent OCs, but also everyday items that one might not want to keep or might not have the space to store. Photographs will be scanned and the originals returned to the owner.