Leadership at Maritzburg College
At Maritzburg College, we believe leadership lives here amongst our boys! We believe in our boys' potential, and we believe that lessons in leadership will serve them very well into their lives after school. It is through these beliefs that we have the Maritzburg College Leadership Programme.
The Maritzburg College Leadership Programme aims to create, for all pupils at Maritzburg College, the opportunity to experience leadership training and practical leadership opportunities for the benefit of both their own personal growth and the school as a dynamic and integrated working team.
The Programme has different phases for each grade group and, amongst other activities, includes:
Leadership camps
A leadership curriculum in the Life Orientation syllabus
Various practical leadership opportunities (mentoring, peer-tutors, camp leaders etc.)
Training seminars & workshops
Evaluation of performance in leadership activities
Leadership aptitude testing
The Leadership Programme is an exciting opportunity for boys to gain skills and knowledge AND to put them into practice. These will stand them in good stead for the working and studying world after school.
Prefects
Boys who are interested in leadership positions at Maritzburg College can apply in their Grade 11 year. The list of applicants is published to both boys and staff who then vote. Successful candidates will then take part in a prefect selection camp.
Candidates will be assessed during the camp and a short list is then drawn up. This list is published once again to boys and staff for a final round of voting, which determines the leaders for the following year.
Our 2021 Prefects:
HEAD PREFECT: J BEAUCLERK
DEPUTY HEAD PREFECT: T CONOLLY
DEPUTY HEAD PREFECT: H KEMP
DEPUTY HEAD PREFECT: M LAITHWAITE
DEPUTY HEAD PREFECT: C LEE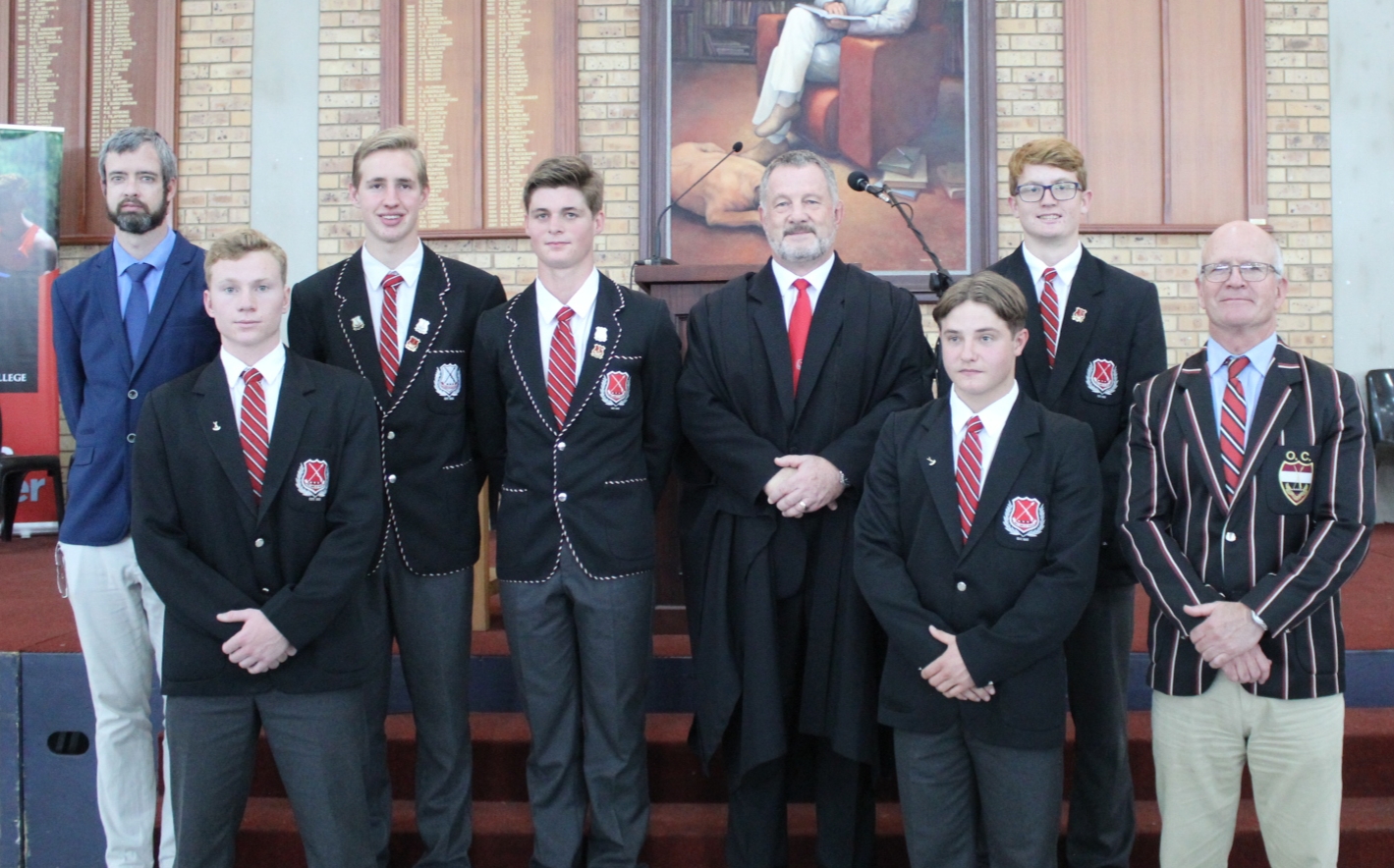 C BALDREY
L BIYELA
D BOTHA
E COULTHARD
A DLAMINI
M DUBE
G EMBERTON
C HIBBERT
O HIGGINS
K HLENGWA
L MAGWAZA
U MAPHUMULO
A MTHALANE
L MTSHALI
C OSBORNE
W PRETORIUS
R SWIFT
W-A TAKATA
C THUNDER
C TRODD
W TRODD
L TYLER
J VAN DER MERWE
C VERSFELD
C WILLIAMSON
N ZIKALALA
A ZUNGU