Over the October holidays, College took part in a number of Events, Festivals and Tournaments
CANOEING
The 21st Fish River Canoe Marathon was held in Cradock over the holiday, and our boys did really well.
Mr Brandon van der Walt                           9th overall
I Hemingway & L Luthuli                            52nd overall
B Tarr/G Tarr & I Still                                   10th K3
U18 K2
J Goble                                                        6th
J van Den Bergh & J Glyn Cuthbert            11th
A Dick                                                          12th & 15th in mixed double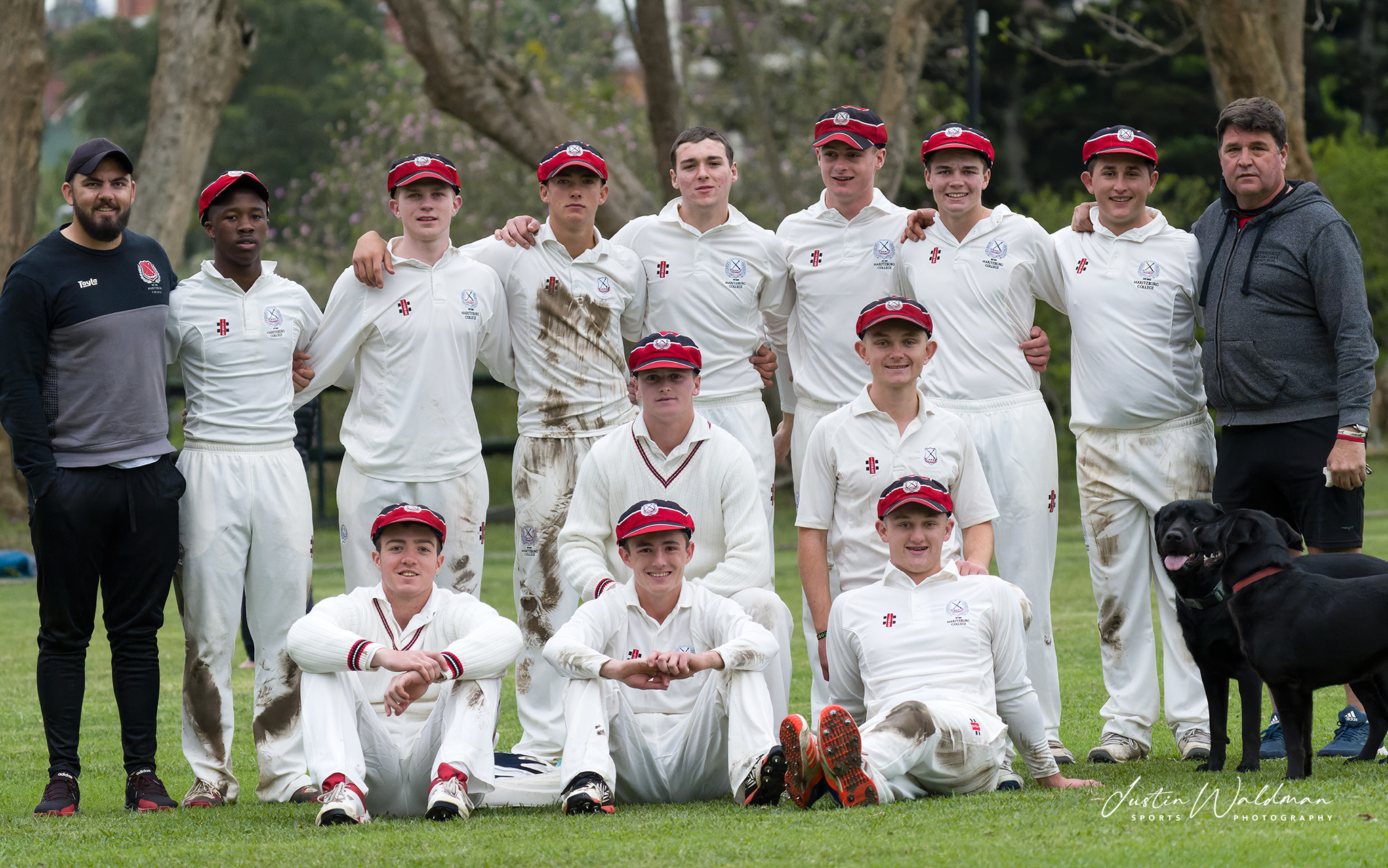 CRICKET
(Pic courtesy Justin Waldman Sports Photography)
During the holiday, we hosted the 61st Oppenheimer Michaelmas Cricket Week. Our 1st XI achieved some excellent results – well done to all the players and staff.
All the details on this event including all the participating teams and results as well as the history of the Festival can be found on our website here.
Our U15A took part in the Affies Pretoria Festival winning 3 of their 4 fixtures.
Vs St Albans
College 163/10 [Mason 39 ]
St Albans 76/10 [Beauclerk 6/10 off 10 superb bowling effort]
College won by 87 runs
Vs Northerns Framework XI
College 210/10 [Mason superb 99 unlucky to get out 1 short , Gibson 27]
Northerns 67/10 [Da Costa superb bowling effort 5/9 in 14 overs]
College won by 148 runs
Vs PBHS
College 154/10 [Gibson 43, McKean 24*]
PBHS 152/6
College won by 3 runs – superb effort by the players
V WBHS [T20]
College 144/7 [Da Costa 42]
WBHS 145/2
College lost by 8 wickets
Well done to the coaching staff and boys on a successful festival overall . All the best for the remainder of the year
RUGBY CRAVEN WEEK: U18 , Dev XV and Grant Khomo U16
Vs Griffons
U16 [Kadeira as captain] won 48-7 [5 college boys in the team and Mr Orchard Coach/Manager]
Academy  XV won 39-24 [ 5 boys in the team]
U18A won 41 – 12 [ 7 boys in the team]
V Pumas
U16 won 33-24
Academy Xv won 57-7
U18A won 33-3
Congratulations to the boys and staff on superb efforts.
TABLE TENNIS
The Table Tennis District Cluster of Umgundlovu, Harry Gwala and UGU  playoffs took place at College in the holidays.
N Dickason (Nicholson-ranked 1st) and R Moosa (Lamond-ranked 3) have been selected  to represent the cluster at the provincial games that will take place weekend 22/23 October.
M Chetty (Forder- ranked 4) was selected as a non-travelling reserve
WATERPOLO DHS U16 FESTIVAL
V MHS L 4-11
V St Stithians L 6-13
V Selborne L 4-8
V Glenwood L 3-6
V St Benedicts W 13-6 strong finish
Thank you to all the staff, coaches /managers /scorers who hosted Michaelmas or who travelled away to these events with our teams – it is greatly appreciated.
We wish all teams and their coaching staff all the best for the Term 4 fixtures