Green Ribbon Initiative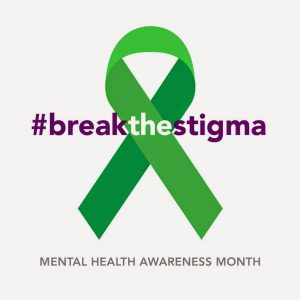 The green ribbon is the international symbol for mental health awareness. Wearing a green ribbon shows those around you; colleagues, classmates, loved ones, or simply those you walk past; that you care about their mental health. Green symbolises the continual awareness of mental health in order to help fight the stigma that it is often associated with.  The colour green is said to be linked to encouraging a sense of trust and wellbeing – an appropriate choice for mental health awareness. Some people also posit that surrounding yourself with green can boost feelings of restoration and naturality.
For the month of October, Maritzburg College is selling green ribbons in an effort to increase mental health awareness and work towards breaking down stigma. This initiative is aimed at getting as many people as we can talking about mental health. You don't need to be an expert to talk about mental health or to support others in accessing help. Let people know that you are open to having a conversation, are available to listen, and care about their mental health by wearing your green ribbon. By wearing your green ribbon for the month of October you are showing that you are committed to positive change.
The funds raised from this initiative will be donated to the Pietermaritzburg Mental Health Society.  PMB Mental Health is a well-established non-profit organisation in its 76th year of operating. Established in 1945 as part of an effort to support traumatised survivors of World War II, PMB Mental Health continues to be a beacon of hope for persons with psychosocial and intellectual disability. The organisation time and again goes beyond the call of duty to ensure that families and communities are informed about mental health and wellbeing and caring for those who are marginalised.
The organisation offers services via three main routes:
Social work programmes: These support individuals and their families by providing counselling, support groups and income generating projects to stimulate and encourage persons with disabilities to live a quality life within their community.
Residential programmes: There are four residential facilities in Pietermaritzburg, two large facilities, and two smaller facilities, one specialising in frail care. These facilities commit to a person centred care approach for their 184 residents encouraging them to develop interests and continually engaging them in productive and exciting activities.
Employment programmes: PMB Mental Health boasts 3 protective workshops and a skills training programme with its supported employment programme. The programme caters for 354 adults with intellectual psychosocial disabilities training them to perform daily tasks with contract work received from local businesses.
Sponsorships and donations received by PMB Mental Health go towards providing three meals a day to their residents, providing food parcels and aid, building maintenance, running costs, as well as recreational activities for persons accessing services.
We commend the work done by PMB Mental Health in our community and choose to support them in their continued efforts to fight the stigma associated with mental illness and assist those who are marginalised.
Why will you be wearing the green ribbon this October?
#CollegeCares #MoveforMentalHealth