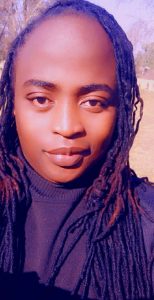 Maritzburg College paid tribute and bid farewell to Mr Thabani Phengula, the much-loved chef from Granny Macs who served our boarders for SIX years. He was tragically killed in an accident in his home town of Ulundi 10 days ago. A short tribute was paid to Thabani by Mr Emerson and the boarders in the dining room last week.
In his tribute to Thabani on behalf of the staff, Mr Matthew Marwick shared the following words:
Thabani Zamakuhle Sibusiso Phengula was born on 18 March 1991, which meant that he was only 31 years old when he died. He hailed from the capital of Zululand, Ulundi – the home in the old days of Zulu kings and princes.
Thabani was affectionately known by many of the staff and boys as Mamazie, owing to his warm, affectionate, almost motherly nature. Thabani was certainly not your average young Zulu man! He was also known for his fun, and zest for life, as well as his creative hairstyles.
Mrs Lawson tells me that had a flair for cooking, and he was an outgoing, fun and of course productive presence at many College functions. As Mrs Lawson wrote in her tribute on Facebook, "Thabani, we will miss your delicious pasta dishes, your creativity in our kitchen, and your fancy hairstyles. Rest in peace our 'Drama Queen' – our kitchen will never be the same without you."
Thabani often had something cheeky to say – for me, perhaps a chirp about my waist getting bigger – and when I last saw him only a few days before he died he said to me, "Aah, Mr Marwick, we miss you. We never see you now that you are a dayboy."
Had Thabani had other opportunities in life, and come from a bit more privilege, I have no doubt that he would have soared far beyond Ulundi, Maritzburg and Henley – where his funeral took place on Saturday.
I am very sorry to report that Thabani's funeral attendees on Saturday were all informed that his mother had died earlier that morning, after a long illness. We offer our sincerest condolences to the family for this double loss.
So let us all give thanks for the life of Thabani "Mamzie" Phengula, and for the friendship and warmth that he brought into the lives of so many of us. Go well young man – the thoughts and prayers of all of us at College go out to your family, at this especially difficult and tragic time.
The school stood for a minute's silence, in honour of Thabani, after which Granny Macs offered a hymn in tribute to their friend.