College was thrilled to welcome around 30 of our old boy veterans and partners to a tour of our beautiful 25-hec campus.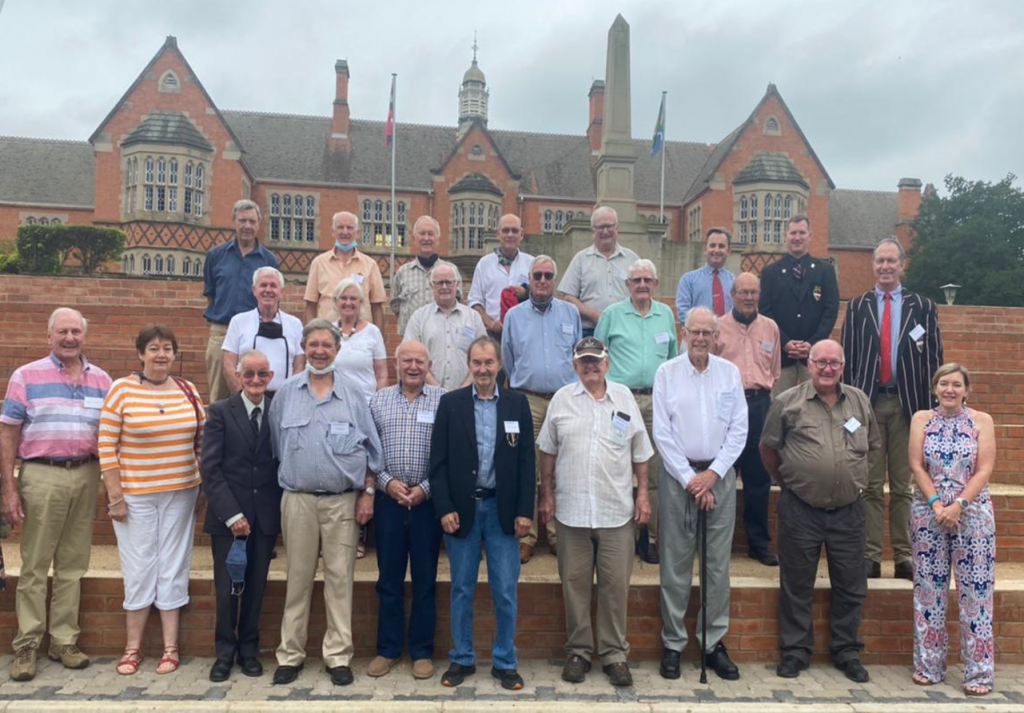 After a brief welcome on Forder Oval, guests bordered the two College-branded vehicles, chauffeured by Mr Matthew Marwick and Mr Ryan Kyle, and drove down to Goldstones to begin their tour. There was much reminiscing regarding the history of the Kent Pavilion and of course Basher Ridge. This was followed by a quick detour into the brand new Food Court – an opportunity to be reminded of our legendary College "Zarms", before we headed to see our newer boarding house additions; Shepstone's and the Langley wing of Elliott House.
This was followed by a trip down onto the newly landscaped and paved terraces and photo shoot in front of the iconic Clark House. A visit down to the Pearson Music Centre gave our Director of Music and Theatrical Productions, Mr Simon Stickells, the chance to share College's musical progress in recent years. Guests returned to enjoy a delicious lunch in the Victoria Hall ending with a rousing shout from our 2022 prefects and shouting captains.
A wonderful journey down memory lane for our old boys – this was also a much appreciated and welcomed opportunity for College to showcase the more recent developments on campus, which are helping us ensure we continue to provide our boys with a holistic, excellent and high value education experience.
Thank you to everyone to attended – we will make these biannual events in the future.
For more information please contact Sue Buchanan-Clarke in our MCOBA office – oldboys@collegeoldboys.com
#FiveYearsforLife