Change is always challenging, but if we have learned one thing from the past two years, it is that change also provides opportunities to learn, to do things differently, and to grow.
College has made a number of new appointments for next year following resignations and retirements, and we are excited to share with you our new senior team staff members. Some of these are staff who are changing roles following promotions, and other are new appointments to the Executive Team.
Mr Chris Luman (Headmaster) and Mrs Jeanette Finnie (Deputy Head: Academics) continue in their current roles. Mr Ingo Talke (current Senior Deputy Head with the portfolio of Pastoral Care) retires at the end of the year. Deputy Head: Operations, Mr David Maistry, is also retiring at the end of 2021, and we wish both of these senior statesmen of our school, the very best in this new phase of their lives.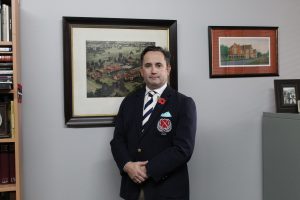 From January 2022, Mr Matthew Marwick will take on the role of Senior Deputy Head, with the portfolios of Admissions and Discipline. Matthew has taught at Maritzburg College, his old school, since 2004. He is currently the head of Admissions and Discipline, the subject head of history, and the coach of the 9th XV. He was formerly the head of the boarding establishment (2014-2019), and was a youthful president of the MCOBA in 2005-2006. He is married to Kirsten (nee Harms), and is the father of two Mudrats. He is currently also the chairman of the Governing Body at Merchiston and the step-father of two strapping Old Collegians. When asked about his recent promotion to Senior Deputy Headmaster, he replied that "it is a great honour to serve my Alma Mater in this elevated role, and I shall do my very best to match the heroic examples of such fine gentlemen as AS Langley, Skonk Nicholson, Keith Guise-Brown and Ingo Talke."
Mr Kyle Emerson moves from head of Hudson House to take on the role on Deputy Head: Boarding. Kyle started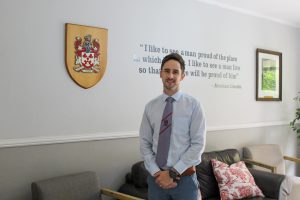 at Maritzburg College in 2012 and teaches Geography. He moved onto campus in 2013 and has been a boarder master in Hudson House for the past 9 years. He served as Day Housemaster of Barns House from 2015 to 2016, and took over as BE Housemaster of Hudson House in 2016.   
Kyle is also Master in Charge of Hockey and coaches the mighty Red Army 1st XI. Before that he coached the U14A and U16A hockey teams, and also coaches cricket; u14A team for 8 years and U16A for past 2 years. Kyle is married to Stacey who works in College's Co-curricular Office, and they have 2 children; Corban (10) and Layla (8). Kyle shared his thoughts on his new role; "The Maritzburg College Boarding Establishment has become part of my, and my family's life. I count it an honour to be at the forefront of leading this Boarding Community, with the intention of maintaining its strong traditions and ensuring that it is a happy and inclusive environment for the boys and staff who call it home."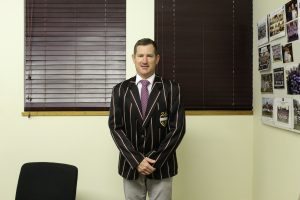 Mr Ryan Kyle will take over the role of Deputy Head: Co-curricular (Sport & Culture) from 2022. Ryan is an OC, matriculating at College in 1999, and after completing his tertiary studies at Stellenbosch University, he took on a role as Sports Director at Creston College on the South Coast. This provided a wonderful grounding for when he was given the opportunity to return to College, which he considers both an honour and privilege. Ryan has served as our Deputy Head: Boarding for the last two years, and has contributed significantly to the wellbeing of all of our boarders. He is married to Myrlin and they have three children; Ella Mae, Brogan and Cayde.
Ryan's goal is, through his role as the Head of Co-curricular, is to create a platform for every College boy to find his niche in the wide range of activities offered beyond the academic classroom, and to provide the opportunities and foundation for boys to excel in these areas.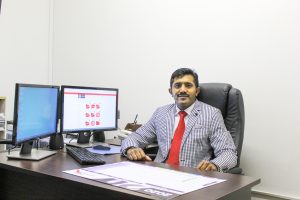 Mr James Maistry will take on the role of Deputy Head: Operations next year. James graduated with a BED Honours degree at UKZN specialising in Mathematics and Computer Science. He started his teaching career in 1995 in Newcastle and joined Maritzburg College in 2005. He has served as a Form 3 HOD, Head of Computers, HOD Mathematics, Mathematics Literacy, Information Technology and Computer Applications Technology. Most recently, James has served College as the Director of Digital Learning, dedicating himself to ensuring that the IT infrastructure and systems is of a very good standard at College, and providing professional development to staff on various applications, online teaching and learning.  James is a devout Christian, having also obtained a Diploma in Ministry. He is married to Jessy and they have two sons, Jucal and Joel.
In James's words "My prayer is that the Lord protect and prosper Maritzburg College and may He grant us wisdom, good health, success and peace."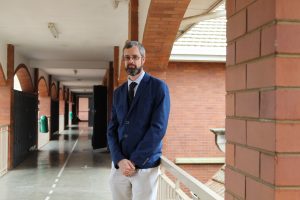 College's Deputy Head: Pastoral Care from 2022, is Mr Anthony Sparrow. Anthony is originally from Adelaide in the Eastern Cape, and moved to Cape Town to study where he completed a BEd in Mathematics and Business Management. Anthony taught in Cape Town for 11 years, meeting his wife and having two wonderful children.
He moved to Maritzburg College looking for a new challenge, and has been here for 4 years. During this time he has served as an Assistant Housemaster, Housemaster, Subject Head of Technology and EGD, MIC of Athletics and is currently HOD of Leadership.
Anthony's message in his future role; "It takes a village to raise a child. We cannot live and work in isolation. Boys need to know that we care about them, which includes consistently holding them accountable for their actions."