College is also excited to share with you our new Boarding Housemaster appointments from 2022. The boarding ethos at College is imbued with traditional values that have seen the school flourish for over 150 years – camaraderie, commitment, respect, and honour. Our boarding community aims to be an extended family for every boy. Within this supportive, safe environment, boys embark on the adventures of growing up, building bonds of friendship along the way.
We have already introduced Kyle Emerson who takes on the role of Deputy Headmaster: Boarding from next year. Assisting him and taking charge of each of the boarding houses are the following: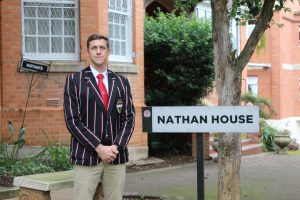 Nathan House – MJ Smit
MJ is a family man at heart, and he and his wife, Lisa, are happy parents of Abigail and Benjamin.
MJ has taught at Maritzburg College for 8 years, and coached at the school for 13 years. His roles and responsibilities over this time have included teaching English and Geography, coaching cricket and rugby, serving as a Nathan House boardermaster, Assistant HOD of Leadership, Assistant Housemaster of Pape House, and Housemaster of Nicholson House. Most significantly, has been his term as the Assistant Housemaster of Nathan House for the last two years, giving him insight and experience in the running of the house. MJ said he is extremely thankful to Drikus Hoffman, the outgoing Housemaster, for his guidance and leadership over the last three and half years, and he is looking forward to working with the parents, boys and staff of Nathan House, to create a safe, welcoming boarding house that both challenges and encourages boys toward the fulfilment of their potential.
Clark House – Drikus Hoffman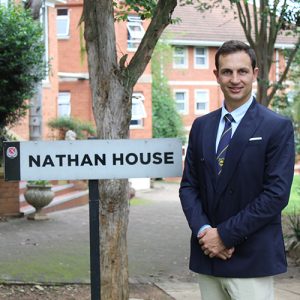 Drikus describes himself as a family man who loves spending time with my wife and three sons. He is a proud OC and has taught at College for 9 years now. Drikus has served as the HOD of leadership, a day housemaster and more recently as the Housemaster of Nathan House. In his words; "Serving in these roles, particularly at Nathan House, has taught me a great deal about leading boys and I have grown immensely too. I am also a big sport enthusiast and have loved coaching rugby and cricket throughout my career. I am excited about the new challenges that await at Clark House and look forward to working with a new team in 2022". Drikus also shared a quote from Blaise Pascal that he believes in – "The strength of a man's virtue should not be measured by his special exertions, but by his habitual acts."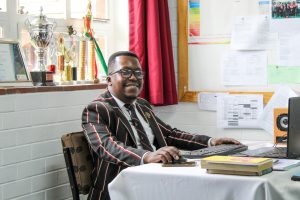 Shepstone House – Ngcebo Thembela
Ngcebo is a College old boy and matriculated in 2003. He currently teaches Forms 4-6 Economics as well as serving as HOD for Learner Well-being/Pastoral Support. Ngcebo also is a former Executive member of the Maritzburg College Old Boys Association. IHe also runs the School's Chess Club and the REDCLOAK programme – an entrepreneurship initiative open to the entire school. Ngcebo started teaching at College in 2017, after having spent five years in various corporate organisations including Investec Private Bank and Massmart/Walmart. His long term objective for his new role as head of Shepstone House is to create an environment where the learners will feel safe and cared for, a role he is passionate about as a father of two boys.  When asked for his personal quote that he lives by, Ngcebo replied "NEVER STOP. NEVER SETTLE."
Hudson House – Wian du Plessis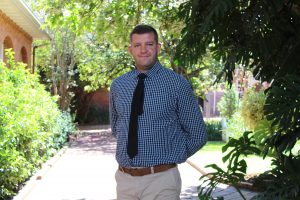 Wian joined College in 2020 after having previously worked at Westville Boys' High as well as Durban High School. At both those institutions he was directly involved with Admissions, Marketing Boarding and Recruitment. Wian is the High Performance recruiter at College and his role entails seeking the best possible student athletes, working closely with the various sports directors to ensure a common focus and objectives. He has had the privilege to serve as a boarding master at College in the past year and experience the College traditions and sense of community. Wian says it is a huge honour to become part of the Hudson House family, and he is looking forward to continuing living the College values and building on Hudson House's current success. His personal quote is "When you get to the bottom of the rope, tie a knot and hold on."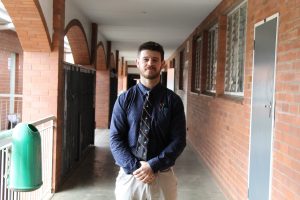 Elliott House – Sheldon Bosch
Sheldon is a College old boy (2001), who has provided loyal service to College for 15 years. He has been a part of the new House system since inception, starting as a young motivated mentor who inspired the boys of Pape House in the day system, before progressing to Assistant Housemaster in Commons House, and then Housemaster for Strachan House. During this time Sheldon also served as Assistant Housemaster of Elliott House in the boarding establishment. He is very excited to have the opportunity to steer our matric boarding house in 2022, and his goal is for the boys to reach their goals. While a balanced approach to the development of our young men is applied, a strong emphasis on academic focus is necessary to secure the matric year. Sheldon and his team will strive to provide our boys the best environment in which they may flourish as young men and build a culture fostering the core values.