College has made a number of new appointments for next year following resignations and retirements. Last week we shared with you some of new senior appointments at College for 2022, and this week we are excited to share with you our new Housemaster appointments from 2022.
Our Day Houses, as all College parents and boys know, are the home bases for our boys' time at Maritzburg College. Our house system provides mentorship, support, and guidance – creating the sense of belonging and identity associated with home. Each of our ten school houses is led by an experienced housemaster, assistant housemaster, and mentors, house captains and house leaders, who all work towards the accomplishment of the aims of our Pastoral Care and Mentorship programme. Houses give the boys people to look up to, people to aspire to become, and a platform to guide and support others.
Taking over new roles as Head of House from 2022 are the following: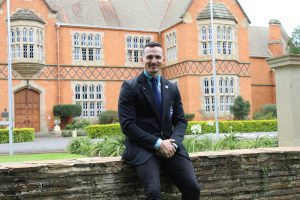 Nicholson House – Ron Barbour
Housemaster is a role that Ron has become intimately familiar with, as he has successfully helmed Clark house for six years. Ron plans to apply this experience to add value in the day house system from next year. He shared that Nicholson house is very special to him, having practically grown up on XL farm, outside Underberg, the same farm that Mr 'Skonk' Nicholson, whom the house was named after, grew up on. Ron had the privilege of getting to know Mr Nicholson personally, who was a wonderful mentor to him in his early years as a teacher, at College. He also grew up with Gareth Nicholson, his oldest friend, and fellow old boy, son of the late John Nicholson – a former head of Hudson house. For these reason Ron feels a sense of immense pride in, and intimate connection to the House. The theme for this next chapter of his life, is "A new perspective", for everyone – the boys and staff of Nicholson's, and he aims to build on the pride that already exists within the house, bringing the tradition and culture that he have enjoyed at Clarks. And tradition, it must be stated, is the transmission of fire, not the worshipping of ashes. As head of Nicholsons, Ron will work to continue and build on Mr Smit's great efforts. College is Ron and his family's home, and he looks forward to enjoying it from a new perspective.
Commons House – Chris Nevay
2022 will be Chris's 5th year at College. He was promoted from Nicholson's as a mentor to Assistant Day Housemaster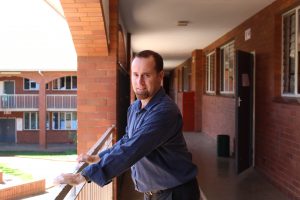 in Commons, and now takes on the role of Housemaster of Commons House. In addition to his Housemaster duties, in 2022, Chris will be coaching the U16A cricket and hockey. He is looking forward to working with a new Assistant Housemaster and 3 new Mentors that will join College next year. His aim is to replicate the previous incumbent, Darryl Trodd's success, in leading Commons to Cockhouse trophy winner for 3 years running. When asked for a personal quote that inspires him, Chris shared the following; "Nothing great was ever achieved with ordinary effort".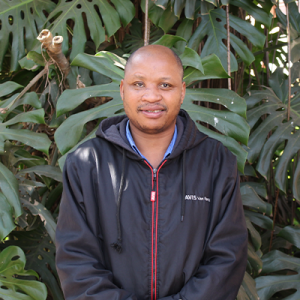 Strachan House – Musa Zuma
Musa is looking forward to taking on the role of Housemaster of Strachan House next year. He was born and raised in PMB, and matriculated at Carter High School in 2000. Prior to College, Musa taught in Underberg/Himeville for 11 years. He joined College in 2019 as a Maths and Maths Lit Teacher as well as Mentor in Nicholson House. Musa has been married for 10 years and has 3 boys. The twins (Eli and David) are 8 and last born (Daniel) is 6 years old. When not busy at school, Musa enjoys watching and coaching cricket and rugby, braaing and spending time with his family. He personal quote is "If you want to see the rainbow, you have to put up with the rain."
Forder House – Graeme Stewart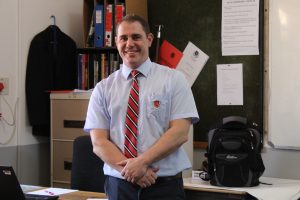 Graeme joined College at the beginning of 2020 as the Head of Accounting and a passionate rugby coach. He holds qualifications from Harvard Business School and has completed his M.Ed in Education Management. As a Housemaster Graeme has identified his goal as being to ensure boys make the most of their time at College and get involved in as many activities as possible. For the House, he intends to focus on mass participation to ensure we have able and willing boys at each House event – and get the House back to its winning ways in the very competitive Forder Cup Inter-house competition. Graeme believes he has a strong leadership team within the house and they are looking forward to bringing back some 'GEES'! When asked for a quote that talk to his personal philosophy – he shared this "The standard you walk past is the standard you accept.