This morning we celebrated exceptional academic, sporting and cultural excellence on the Maritzburg College campus at our annual Prize Giving which recognises the achievements of our Form 2 to Form 5 boys.
Our Guest of Honour was Mr Keith Guise-Brown, former Senior Deputy Headmaster. In his address to the boys, Mr Guise Brown reminded them of College's indestructible heart which continues to beat life into the hearts of every College boy despite the many challenges faced this year. He encouraged the boys to be resilient, and to reflect, regroup and emerge stronger to face next year. He highlighted the "never say die" attitude, and the fierce competitiveness and pride that are so much a part of the RedBlackWhite. Mr Guise Brown also shared a few anecdotal and humorous stories of his time at College, reminding our boys of the privilege of being a College boy, and calling on each one of them to live their College life in its entirety, with the many traditions and history, the brotherhood and the sense of belonging.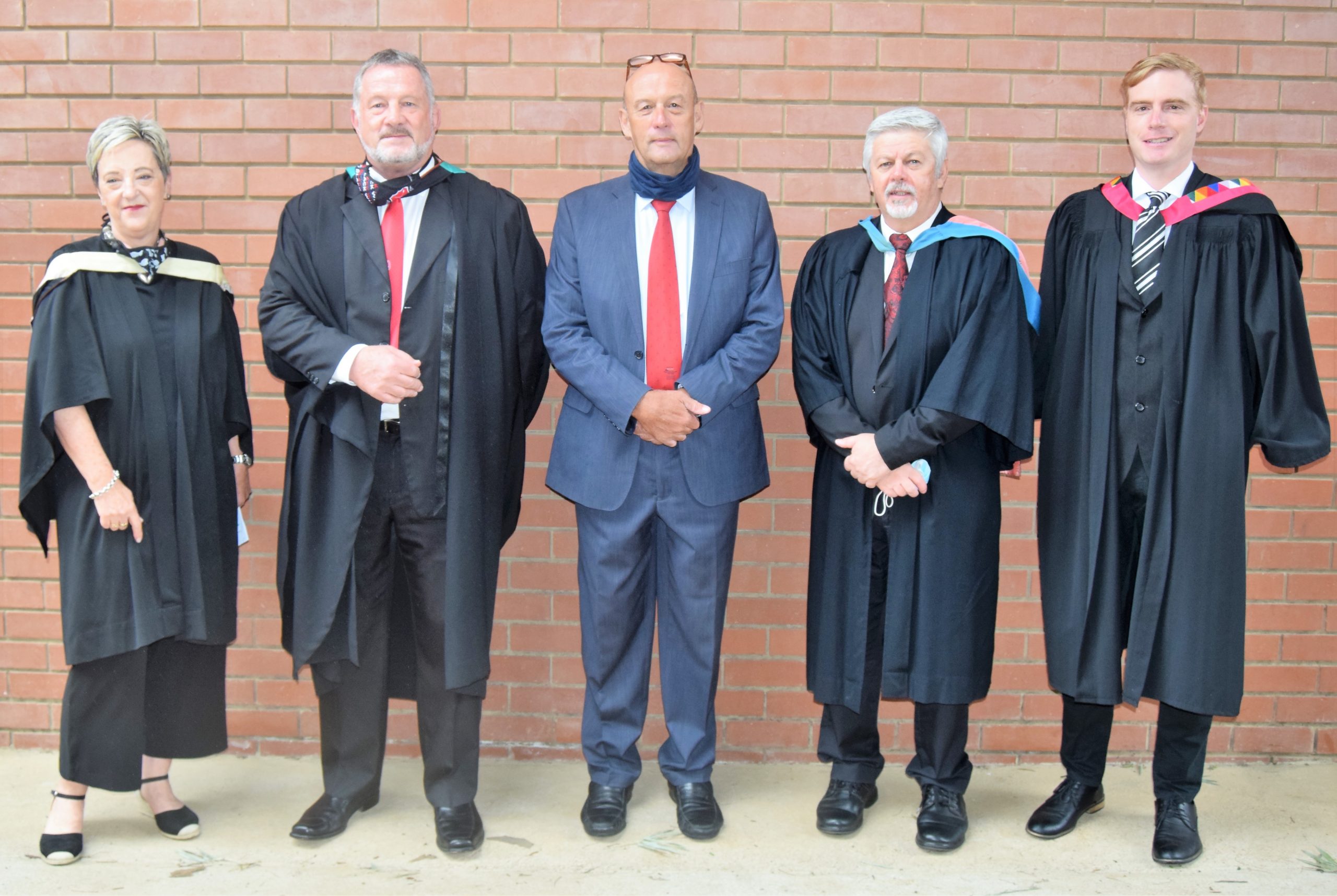 L-R: Mrs Jeanette Finnie (Deputy Head: Academics), Mr Chris Luman (Headmaster), Mr Keith Guise-Brown (Guest of Honour) , Mr Ingo Talke (Senior Deputy Headmaster) & Mr Brandon Swart (Deputy Head: Co-curricular)
A number of prizes for academic excellence were awarded at the event. Special congratulations to the boys who achieved first place in each form; Lethokuhle Shangase (Form 2), Jonathan Werth (Form 3), Declan Pillay (Form 4) and Thaufiq Abramia (Form 5).
We also handed out a number of sporting and cultural awards were also made at the ceremony, including two of our top awards; Neo Mosebi (currently ranked 4th in U17 100m sprint in the world) received the Headmaster's Trophy for Individual Sporting Excellence of the Year, and the Olivier Trophy for Sport and Culture was awarded to Sphephelo Mbonambi, Deputy Head Prefect for 2022.
College's Headmaster Mr Chris Luman paid tribute to and thanked all the staff of College for their dedication and commitment to the education and character building of the boys during the year. 
Well done to all our boys on their achievements in what has been a tough year.
Full list of Prize Winners 2021